Last Updated on March 12, 2023 by louischilton
It is statistically shown that about 85% of teenage girls have acne. This starts mostly at the age of 11. Getting the best skin care kit for teens with acne is not as easy as you think.
When it comes to treating acne, there are two things that you need to focus on: killing bacteria and reducing inflammation. while acne usually clears up on its own and can be successfully treated with over-the-counter products, it can still be very frustrating for teens.
The good news is that there are some great acne products available on the market today. You can find a wide variety of treatment options to suit your needs and budget.
Here are some of the best skin care kits for teen girls with acne. They are listed below in this article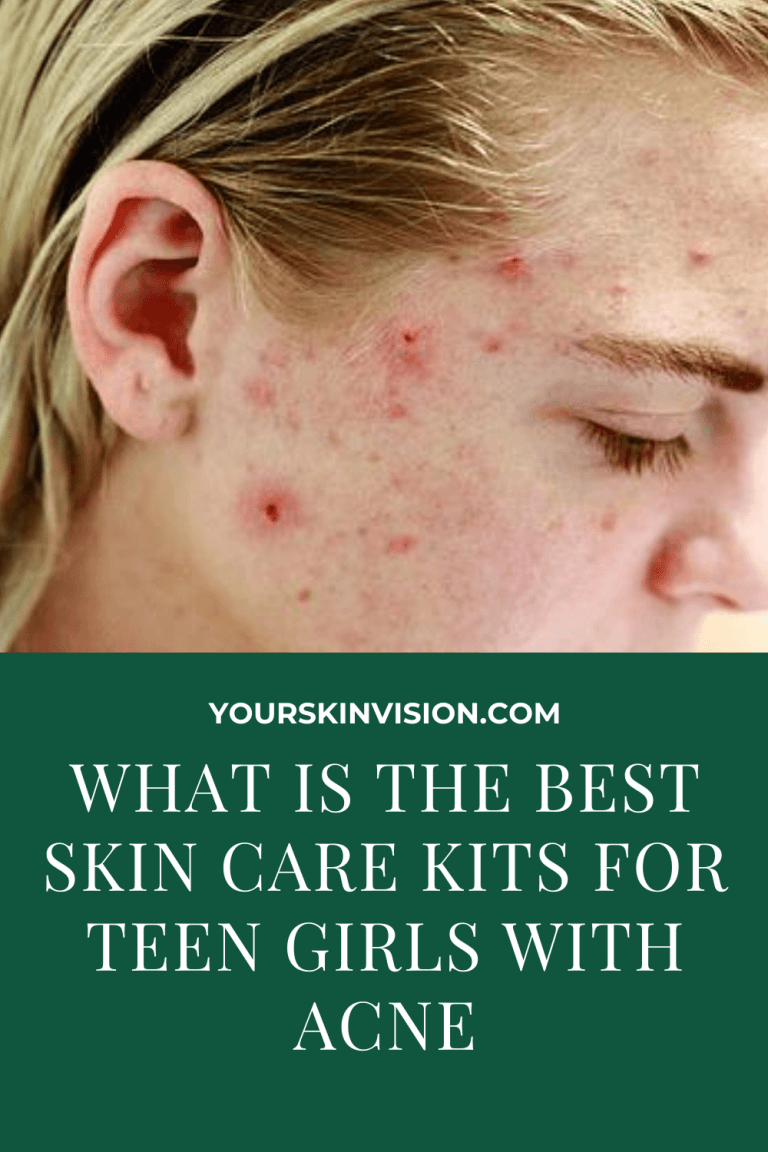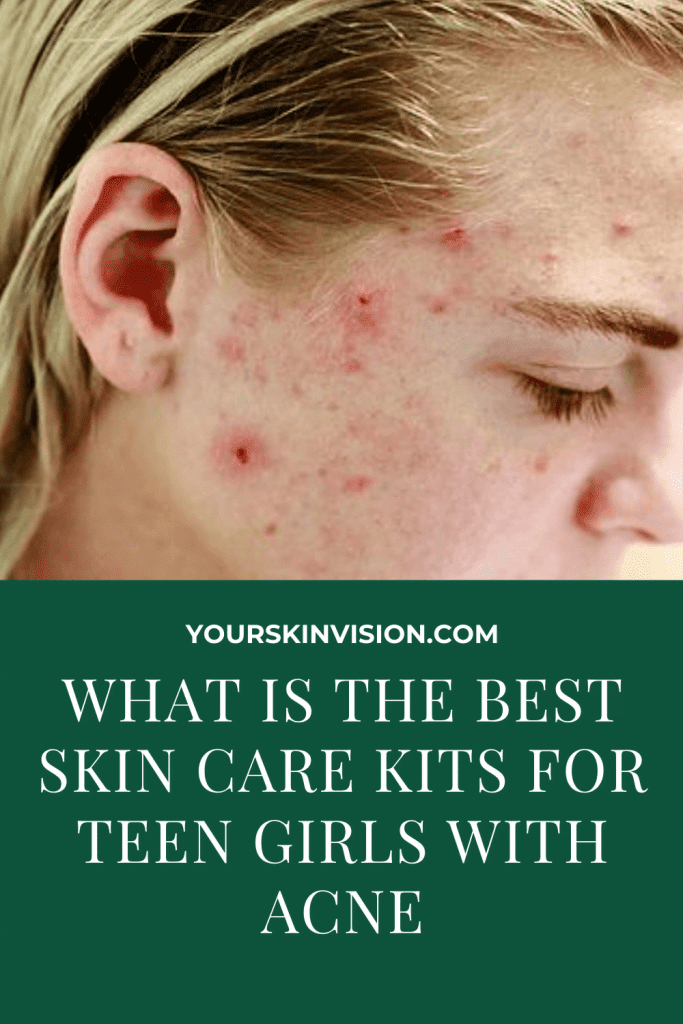 What Are The Causes OF Acne
Acne is one of the most common skin conditions in the world. It's a type of inflammation caused by a combination of factors like hormones, bacteria, and excess oil production.
The good news is that acne is treatable. There are several over-the-counter products and prescription medications you can try to clear up your skin.
Here are some of the most common causes of acne:
Oil (sebum) production – Sebum is an oily substance that comes from our skin's sebaceous glands. These glands are located at the base of our hair follicles. Sebum helps to keep our hair and skin soft and healthy. But when it builds up, it can clog our pores and cause pimples and blackheads.
Bacteria – acne-causing bacteria live on everyone's skin, but those with acne have more of this bacteria than others. This bacteria clogs pores, leading to breakouts.
Dead skin cells – Sometimes dead skin cells can build upon the surface of your skin, clogging your pores and trapping oil inside, which leads to breakouts.
Hormones – Hormones play a major role in acne development because they increase sebum production in your body's oil glands, which can lead to
Who Needs To Use A Skin Care Kits For Acne?
If you have acne and want to get rid of it, then you should definitely consider using skin care kits for acne. It will help you in the treatment of your acne problem. This is because these kits contain special ingredients which are effective in treating acne and they also prevent its occurrence.
These kits contain various ingredients that are used in the treatment of acne such as benzoyl peroxide and salicylic acid. These ingredients are used as anti-acne agents which help in reducing the size of existing spots and also prevent their formation.
The other ingredients present in these skin care kits include alpha hydroxy acids, witch hazel, tea tree oil, and many more.
These ingredients can be easily obtained from any local store or chemist shop where you may purchase them at your convenience. However, you should always consult your doctor before using any product for any purpose since some of these products may contain harmful chemicals which may cause serious side effects.
Every teenage girl needs a good skincare product to keep healthy skin. The reasons are many but the major reason why you need a skincare product is to keep healthy skin.
Are These Skin Care Kits For Acne Different From Regular Once?
Yes, I know getting acne under control can be very hard because of the kind of environmental damage as a result of the ultraviolet ray from the sun.
The reviewed products in this article are the best for teenage acne because they contain some major ingredients for treating acne.
These ingredients do not only kill bacteria that contribute to this acne, but they also help to prevent and clear out obstructed pores.
How Do I Choose The Best Skin Care Kits For Teen Girls With Acne?
The wrong acne cream can cause more damage to your skin, that's why you need to choose carefully in order not to fall, victim.
During our cost of research, we were able to understand that people with constant acne have oily skin and these people are prone to have acne.
So when optioning for a product, it is necessary to check how active the product is and also if it works with your type of skin.
Here are some tips to follow when choosing a product for acne.
Consider Your Type Of Skin
It is not abnormal to have different options, the most important thing is choosing wisely. pick a product based on the problem.
The product you need should be depended on your skin type
Since you are battling acne, it is ideal to get kits that are sticky for acne and oily skin.
Check the ingredient
There should be benzoyl peroxide or salicylic acid and there should be sulfur Resorcinol and Alpha hydroxy acid.
Pick Your Strength
Salicylic acid comes in a strength of 0.5 to 2% don't forget that the most effective ones contain 2% salicylic acid. While Benzoyl peroxide has side effects.
What Are The Best Skin Care Kits For Teen Girls With Acne?
Below are the best skin care kits for teen girls with acne specially made to prevent any form of acne. They are listed with their pros and cons.
Exposed Skin Care is a natural acne treatment that offers a range of products for all skin types. We are proud to offer natural, effective acne treatments that are safe for your skin. Our acne treatments are made with ingredients that are naturally sourced and clinically proven for their effectiveness.
Formulated for those with sensitive and oily skin. It helps to unclog pores, controls excess oils, soothes inflammation, and reduces redness. It includes a facial cleanser, clearing tonic, acne treatment serum, clear pore serum, clarifying mask, and a cloth to help cleanse the skin.
Pros
It helps to combat adult acne
Non-toxic, and cruelty-free
Cons
Unlike other non-active cleansers, Neutrogena ultra gentle is the real deal for acne. It is formulated with active minimal ingredients and pro-vitamin B5 to help completely combat acne-prone and sensitive skin.
This dermatologist-recommended cleanser also helps in removing excess oil, dirt, bacteria, and cling makeup. This facial cleanser is designed to leave acne-prone skin clean and doesn't leave residue behind.
Pros
It's gentle and easy on the skin
Cons
The Neutrogena Ultra-gentle Daily cleanser is a dermatologist-developed product for daily cleaning facial acne-prone and sensitive skin.
It uses skin-friendly technology to remove excess oil and makeup while protecting the skin's natural moisture barrier.
This helps to remove impurities while protecting the skin's natural moisture to leave it feeling soft never too dry, and never too tight.
This cleanser is free of allergies and is clinically proven to be gentle on the skin. It contains water, glycerine, and more.
It is mainly used in the morning and in the evening.
Pros
It's paraben-free
Oil-free
Best recommended product for those battling oily skin
Best product for cystic acne
Free of skin allergens & irritating oils
Its phthalates & sulfates free
Cons
It has a slightly odd scent.
Biore Witch hazel toner facial treatment is one best-recommended ACNE products for teenagers. It's formulated with the best acne ingredients to help treat and prevent blemishes. This astringent will keep your face smooth and clear.
It contains salicylic acid which penetrates pores to help treat blemishes and reduce breakout and witch hazel is a natural ingredient known for pore and compulsory benefits. It helps in oil-free for a lightweight feeling.
The most active ingredient is Salicylic acid. It contains other active ingredients like Alcohol denatured (dissolves surface oil), Isopropyl.
It's fragrance and alcohol-free. Basically, it also works for those with dark skin. And it's Amazon's choice.
Pros
Dermatologist Tested
light-weight product
Non-Comedogenic
Best recommend for those with a combination and oily skin
Great for oily and dry skin
For sensitive skin
Cons
This acne product is highly suitable and gentle for everyday use and strong enough to combat the peskiest pimples, this daily wash contains 4% Benzoyl peroxide to clear acne at lightning speed.
Best recommended by dermatologists, the creamy wash cleans and clogs pores to clear existing breakouts.
It clears and unclogs pores on the face, chest, and pack, it also clears existing acne fast and helps prevent new blemishes from forming. It contains active ingredients like Benzoyl peroxide (4%), carbomer Homopolymers Type C, and others.
Pros
Kills acne-causing bacteria fast
It moisturizes to combat dryness quickly
Cleans up unclogs pores on face, chest, and back
Work well for teens and adult
Great for oily skin
A perfect product for cystic acne Cons
Not for those with sensitive skin
This conveniently provides a gentle yet effective treatment that combines AHA and BHA acid to unclog pores while exfoliating and moisturizing skin.
They help to draw out the oil and fight acne without excessive dryness. It helps to diminish the appearance of acne scars and exfoliate the skin and prevent the appearance of fine lines and wrinkles.
This product contains 10% of pure Glycolic Acid and 2% of medical-grade Salicylic Acid. It is made in the (USA). This control pad is not effective on back and chest acne and it can be used for prescription retinol.
Pros
It Unclogs pores causing breakouts
works on a long-range
Best recommended product to reduce fine lines and wrinkles
Do not out dry skin
It helps in eliminating acne scars
Excellent pre-exfoliation
Its parabens free
cruelty-free
Cons
Best Acne Product For Teenage Girl
Throughout their teenage years, many girls face the dilemma of how to deal with acne. There are so many different options for treatment and prevention that it can be difficult to decide on the best option.
Below is a list of the best acne product for teenage girls and help you choose the best treatment for acne.
What Are The Best Acne Product For Teenage Girl
Best Acne Treatment For Teen Girls
Acne can be a real challenge for teen girls. It can be difficult to find the right acne treatment to cure a teenage girl's spotty skin. From different opinions on treatment, dried up skins, and a variety of colors, it can be hard to find one that suits her.
Below we have listed the best acne treatments for teenage girls. We are not only here to find the most effective product, we are also here to find the one that is suitable for most skin tones.
What Are The Best Acne Treatment For Teen Girls
Best Acne Treatment For Tweens Girls
Acne is also very common with tweens girls.This usually comes in when their skin is oily, Acne usually can be a chronic problem that requires ongoing maintenance.
There are a few best acne treatments for tweens that are very effective. With so many choices and tools available, it can be hard to find the right thing for your tween. Below is a list of the best acne treatment for tweens girls.
What Are The Best Best Acne Treatment For Tweens Girls
Conclusion
You might be wondering what's the best skincare kit to help your teen with acne.There are many different ways to get rid of acne. Some work better than others, but the important thing is to find something that works for you and stick with it.
One of the most common ways teens get rid of acne is by using over-the-counter products like face washes, creams, and gels. These products can help prevent breakouts from happening and reduce inflammation from existing pimples.
But sometimes this isn't enough. For some people, acne just doesn't go away no matter how much they try to treat it. If this sounds like your situation, then it may be time to see a doctor or dermatologist who specializes in treating acne. But before you do that, let's take a look at some home remedies first.
Other Top Related Post