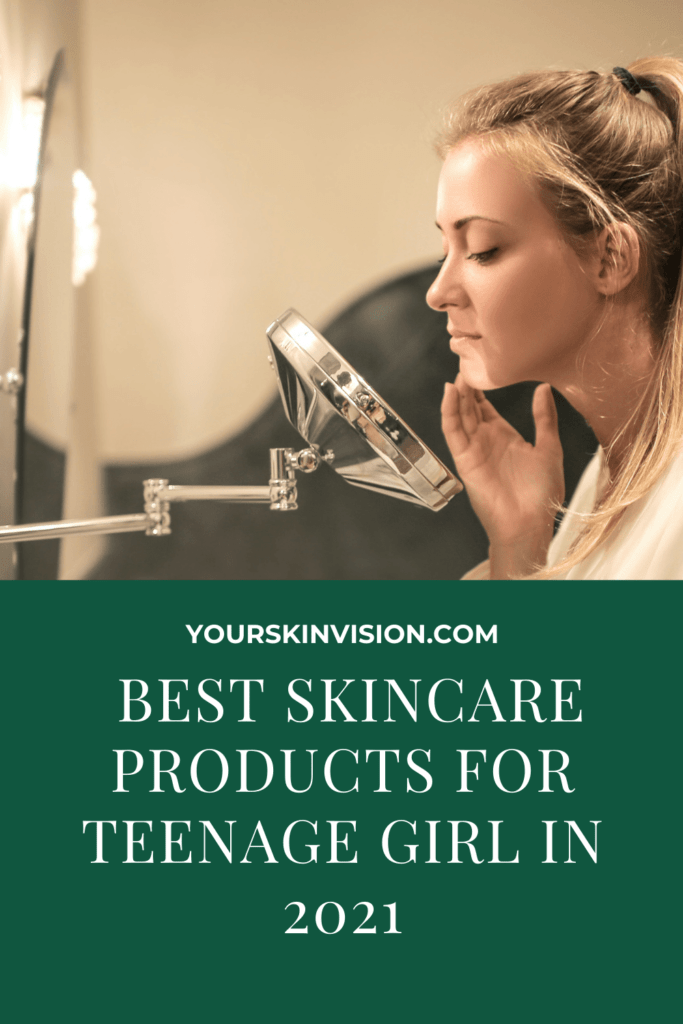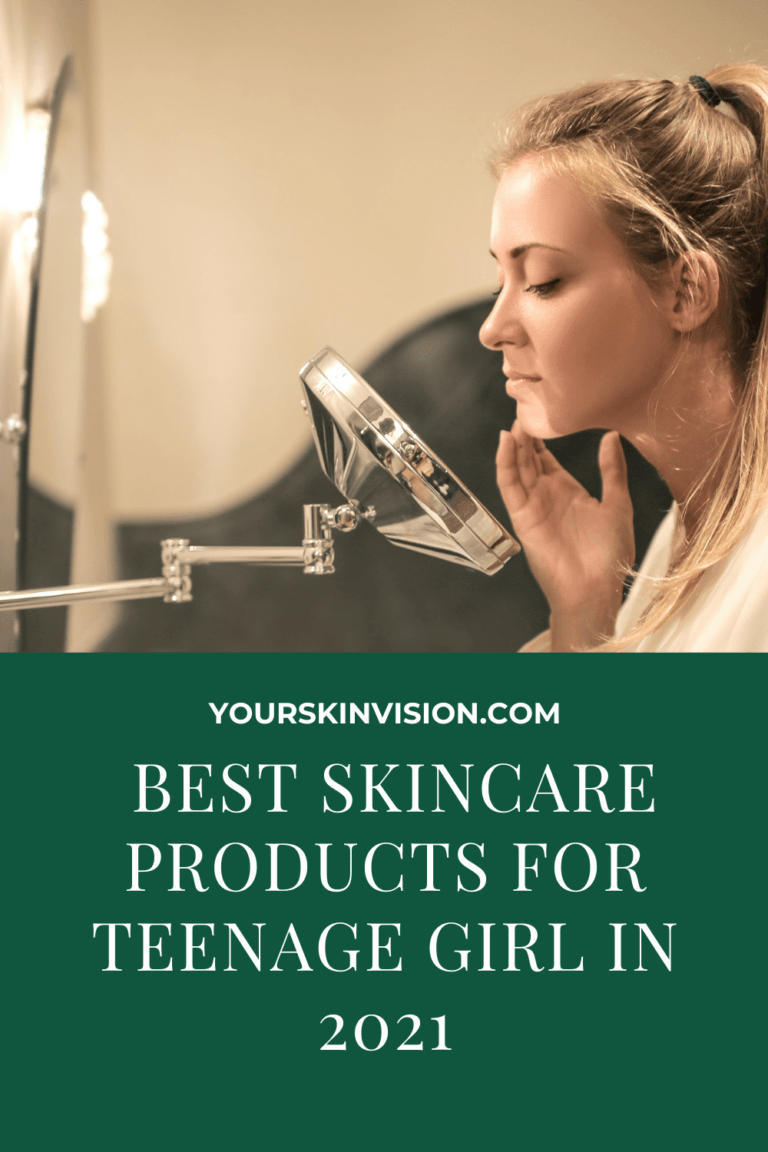 Getting the ideal skincare products for a teenage girl can be quite challenging. This is mainly because of how sensitive their skin is. Most of them key into using the wrong brand which is less effective on their skin.
The hunt for the best skincare product begins by understanding your skin type. teenage girls that are prone to flaking and redness may likely have dry skin that will require added moisture.
There's also a good chance for those dealing with oily skin with excess shine. All this can be achieved when the right ingredients are fully in place.
If you are not aware of the best products for teenagers, it means you are missing a lot of benefits to acquiring glowing skin.
Well, teenage skin is quite delicate and thus it requires proper care and attention along with using only the best teenage skincare product.
A teenage girl needs something balancing to bring out that glowing skin.
However, we have gone through series of research picking the right and suitable skincare products, you can be sure of giving the best care to your skin.
Choose the best skincare products for a teenage girl and make your skin glowing and charming every time
How Do I Choose The Right Skincare Products For Teenage Girl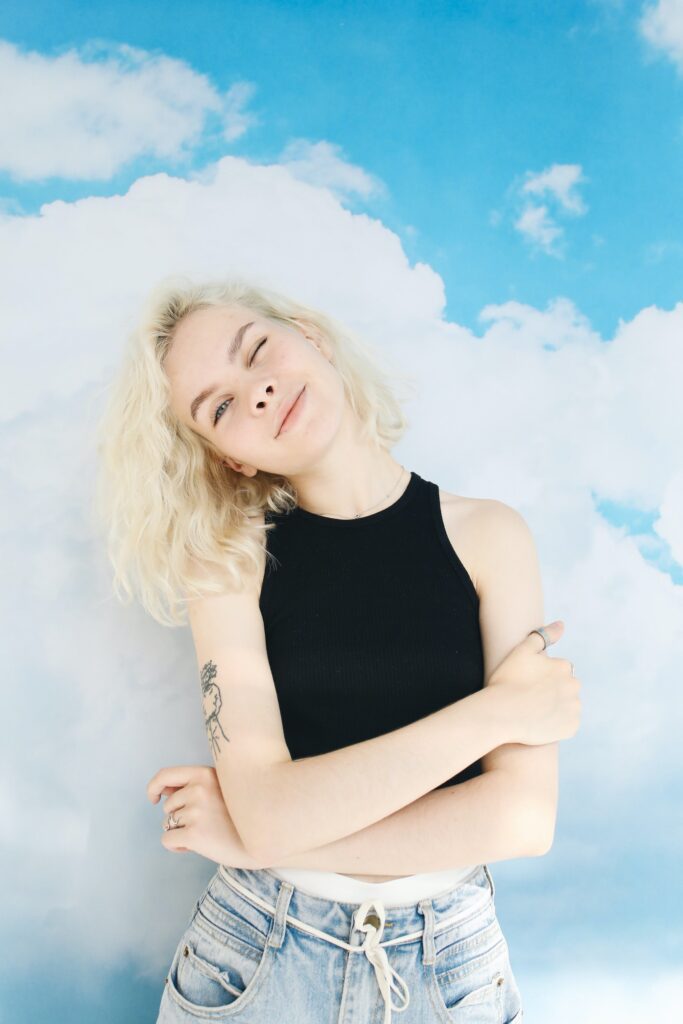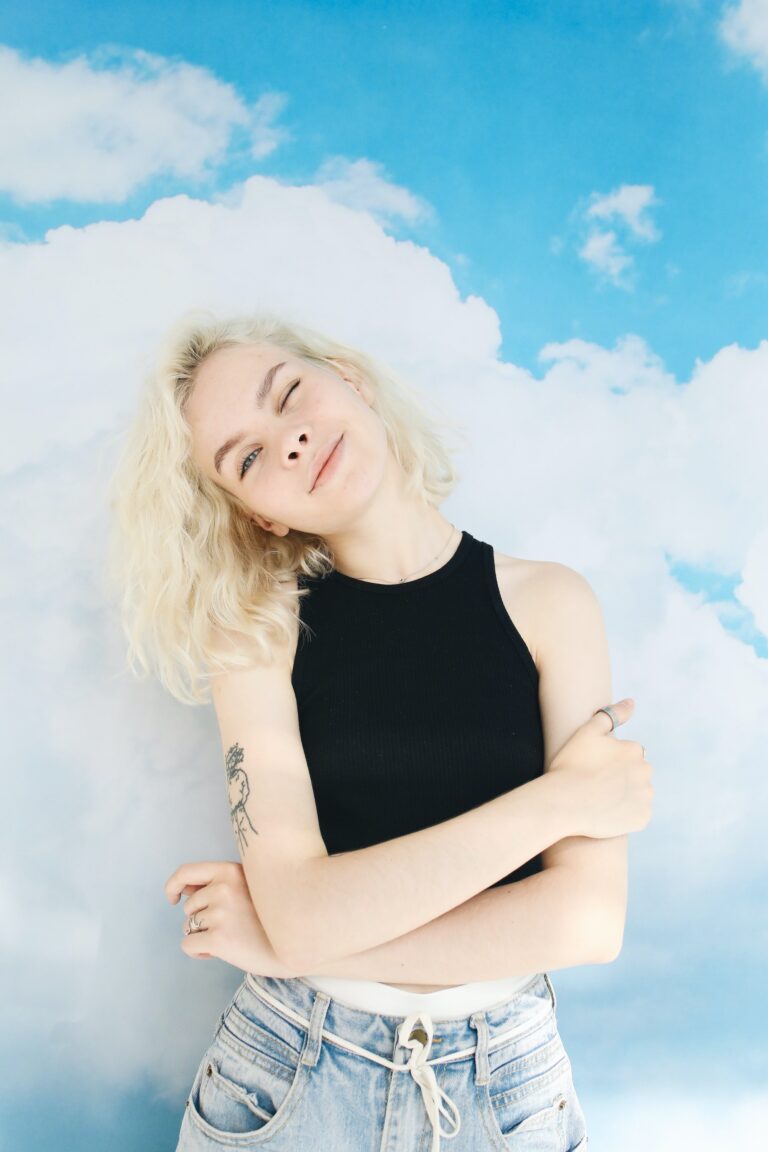 There are so many skincare products in the market. Getting the right ones for you particularly is however not as easy.
Most of these products are made with toxic ingredients which you really need to watch out for. Here are some of the factors that you should keep in mind, before picking a particular product.
know Your Skin Type
Knowing your skin type will save you a lot of stress trying to opt for the right product that is best suited for your skin.
A product meant for dry skin is not the same for an oily skin type. Using a product that doesn't match your skin type is a catastrophe waiting to happen.
Examples of different skin types include dry skin, oily skin, and sensitive skin. If you know your skin type but still can't figure out the right ingredients, then you need a dermatologist's help.
Take Note Of The Ingredients
Lactic Acid, Aloe Vera, Ceramides, Hyaluronic acid, if you have dry skin it is advisable that you watch out for the following ingredients.
If you have oily skin watch out for the following ingredients, Hyaluronic Acid. Hyaluronic Acid, Retinol, Salicylic Acid, Niacinamide, Clay, Grapeseed oil.
Also avoid ingredients like fragrance, phthalates, paraben.
Try Reading Labels
Most times we don't really consider reading product labels, We mostly rely on recommendations from friends and family (just because it worked for them) Which is a very bad habit.
Reading product label help you in checking if the product is cruelty-free, non-comedogenic and if the product is animal tested.
Make sure to read reviews about the whole brand/ company and the particular products. See how other people like it. That can save you some regrets later too.
What Are The Best Skincare Products For Teenage Girl In 2021
The following 4 products are the most suitable for teenage girls. They are safe and healthy for the skin.
Kidskin – Gentle Skin Cleanser for Kids Preteens and Teens with Sensitive Dry Oily Skin Hydrating Face Wash for All Skin Types, Eczema Rosacea, No Parabens Sulfates Fragrance Gluten – Made In USA
This skin cleanser targets the healing of sensitive, irritated and compromised skin conditions. The Antioxidants and peptides provide wonderfully hydrating and soothing benefits.
This mild, frothy cleanser foams when adding water, offering the perfect balance of hydration and lightweight consistency. It is formulated for children, tweens, and teens of all skin types. All of our products are paraben-free, fragrance-free, sulfate-free, and cruelty-free.
PROS
It works on eczema and dermatitis
work for both whiteheads and blackheads
Best for those with sensitive skin
The right answer for teenage girls
cons
None
ATOPALM MELLOMOOD Moisture Balancing Fluid, Moisturizer for Teens, Allergen Free Fragrance, Hyaluronic Acids, 8.4 Fl Oz, 250ml
Developed for teenagers who are concerned with recurring skin problems due to body changes, excessive sebum secretion, stress from the study, and makeup.
Also, it naturally smoothes and moisturized skin enhancing the skin to be smooth and hydrated.
It contains a list of 4 natural plant extracts and 8 hyaluronic acids that make the skin moist and comfortable.
Also, it contains a sebum adsorption powder that selectively absorbs only oil, cares for excess sebum, and prevents evaporation of moisture to adjust the skin oil and moisture balance.
pros
It is also suitable for those who suffer from oily skin.
For those with dry skin
Does a good job of moisturizing dry patches
Cons
None
NXN Oily Skin Starter Kit, Including Non-Greasy Everyday Moisturizer and Pore Clearing Foaming Face wash, Great for Teens and Adults
Our multitasking oil control moisturizer balances hydration to leave skin smooth, soft, and nourished with a matte glow.
The exclusive multi-fruit moisture complex with Watermelon, Apple, Tamarind, and Lentil Fruit extracts to lock in nutrients, soften and smooth the overall look of skin Start the day off bright with our refreshing Foaming Cleanser.
This instantly-foaming, sulfate-free formula uplifts the senses with a refreshing, juicy pomelo scent while key natural ingredients target dirt, oil, and shine.
Image Skincare Vital C Hydrating Intense Moisturizer
Image skincare vital c product is an advanced moisturizing complex that progressively replenishes hydration.
It also shields dehydrated skin against moisture loss and environmental stressors. The shea butter-rich formula helps to block water evaporation and lock in moisture.
Whipped texture absorbs quickly to comfort tight, irritated, or sensitive skin.
Formulated with hyaluronic acid to plump the skin, along with an advanced form of vitamin C that brightens and supports collagen. Preserves skin elasticity and supports elastin proteins.