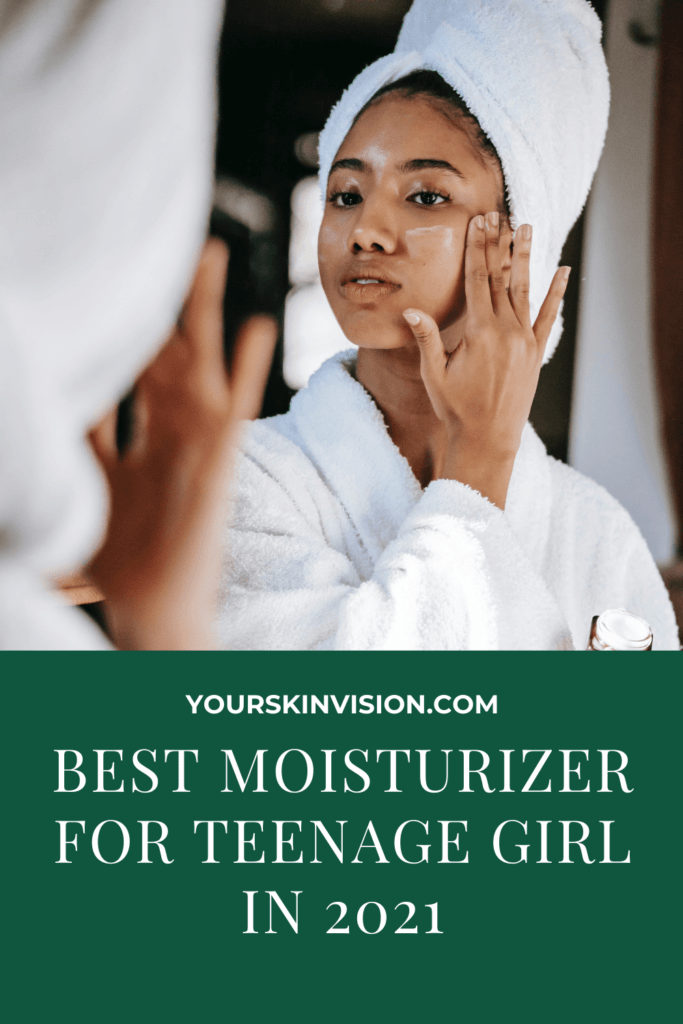 Moisturizers are the major key to combating different skin conditions most especially for teenage girls.
Any teenager not using a moisturizer is really missing a major skin benefit. The regular use of a good moisturizer will keep your skin soft and hydrated.
It is very difficult to get through the teenage age without suffering any skin condition. They are most prone to different skin conditions like acne, which is the most common teenage skin problem, dry skin, and eczema.
Those with dry skin need a proper moisturizer with the best ingredients to reduce the chances of developing extreme dryness.
Teenage age need moisturizers also for dry skin caused by acne [ some acne products can cause extreme dryness].
This moisturizer is usually made with the best ingredients like hyaluronic acid, glycerin, aloe vera, ceramics, glycerol, salicylic acid, alpha hydroxyl acid.
Getting the ideal moisturizer for teenage girls does not come that easy. This is because there are different products in the market.
That is why we have gone through series of research to pick the ideal moisturizer that suits your skin.
In this article, we will be reviewing the best safe moisturizer that is suitable for every teenage girl. They are safe and healthy.
Reasons Why Teenage Girls Need A Moisturizer
Teenagers are usually prone to oily skin and acne due to hormonal changes that stimulate excess oil production.
That is the reason why they should consider moisturizing regularly. Moisturizers help to prevent further acne breakout.
When your skin is dry and irritated you need a moisturizer to balance up your complexion to give healthy skin.
Normally when your skin lacks water, it becomes dry resulting in the presence of dry dull skin. Moisturizer is a major combating factor that is used to increase the water content of the skin top layer.
Regular moisturizer will help keep your skin cells hydrated to prevent breakout and ensure beautiful teenage skin.
Since it is meant to sink deeply into the skin, it is one of the easiest steps in a skincare regime.
What Are The Best Moisturizer For Teenage Girl
The following moisturizer below is the best ideal product for teenage girls. They are made with the best ingredients and are safe and healthy for the skin.
Cerave Pm Facial Moisturizing Lotion (For Oily Acne Prone Skin)
This is an amazon recommended product for those battling oily and acne-prone skin.
It is a lightweight and oil-free product that is made with some basic active ingredients like hyaluronic acid, Niacinamide, Glycerin, and Ceramide.
And It does not clog pores and is non-comedogenic. The hyaluronic acid brings moisture to the surface of the skin while the Niacinamide improves the skin's appearance.
Pros
It has a light scent
For those with cystic and acne
Great for those with rosacea, dark spot, and wrinkles
It is oil-free
Non-sticky
For those with sensitive skin.
Cons
It contains paraben
Paula's Choice Skin Recovery Moisturizer (For Dry Skin)
This is also recommended by amazon for dry skin providing long-lasting hydration also for those with sensitive skin. It reduces irritation and redness, and the product is non-greasy.
It is used as the final step of your nighttime skincare routine. Formulated with hyaluronic acid moisture which helps to attract and retain moisture to the skin.
Other ingredients include glycerin and evening primrose oil which provides potent antioxidant benefits.
Pros
It is fragrance-free
No paraben is present
Restore dry skin
Best use to treat rosacea
No animal testing
Cons
Not for every body with sensitive skin.
Cerave Hydrating Facial Cleanser Moisturizing Non-Foaming Face Wash With Hyaluronic Acid, Ceramides and Glycerin.
Cerave hydrating facial cleanser is a unique formula that cleanses, hydrates, and helps restore the protective barrier with three essential ingredients which are hyaluronic acid, ceramides, and glycerin.
It is non-comedogenic and is gentle, the hyaluronic acid attracts hydration to the skin surface and helps the skin to retain moisture.
Pros
It is fragrance-free
Non-irritating
For cystic acne-prone skin
For those with oily skin
Best for those with dry skin.
Cons
None