Last Updated on May 1, 2023 by louischilton
A lot of people are less concerned about their skin. In essence, good works have a way of giving your confidence that elegance boasts. Maintaining good looks is a general phenomenon applicable to all fields of work.

The skincare industry has been a major boost to good looks. It has played a vital role in making men and women look good with fewer negative thoughts about their skin.
The global skincare industry is worth billions of dollars and is rapidly growing annually. As the industry statistics changes, the market is always ready to adapt to new trends.
That is one of the reasons why it has managed to survive and thrive even in economic recessions.
In order to keep you going, we have listed the most interesting skincare statistics in detail, just as some great information on the historical backdrop of beauty across the world. let's get started.
Share this Image On Your Site
The Skincare Industry Statistics
1. It has been estimated statistically that the global skincare market value will increase rapidly from about $145.3billion in 2020 to about $189.3 in 2025
2. Skincare is the second-largest branch of the beauty industry with about 23% percent revenue, hair care takes first place with about 24% of the industry revenue.
There has been rapid growth in the skincare industry as men contribute rapidly to this increase.
3. In 2017 the sales of men's skincare products increased by 10% in the United States. They spent about $6.9 billion on grooming products.
4. The skincare industry has witnessed an increase in younger consumer-based products, teenagers spend close to about $44 billion yearly on beauty products.
They increasingly put skincare products as their first choice to delay the signs of aging skin.
In recent times now, consumers have put awareness as their major factor, they always want to buy a skincare product that cares about the skin and also protects against environmental attacks. Men's skincare products have evolved and grown beyond the local pattern.
5. Statistics have shown that 70% of men prefer using sun-protecting products.
Also, women on the other hand feel overwhelmed when it comes to buying skincare products. They take a major part of the skincare market.
6. Throughout their life, an average woman spends around $225,000 on skincare.
7. When it comes to organic and natural skincare products, statistics have shown that approximately 83% of Generation Z have keyed into buying organic and skincare products.
There has been a rise in demand for organic products in the U.S skincare market. This has fetched a lot of benefits.
8. In 2016 about 57% of U.S women said it is important buying of all-natural skincare products.
9. In 2017 about 52% percent of consumers use skincare products every day in the U.S.
10. Generally, statistics have shown that 65% of women use skin care products every day in the United States. 37% of men do so too.
11. In the U.S. the best-selling skincare products are facial cleansers and acne treatments.
12. Statistics have shown that about 25 percent of men in the Uk spend around 20 euros every month on skincare products.
13. In 2021, the skincare industry recorded an increase in demand for teenage products. The records show that teenagers between 18 and 24 buy the most skincare products.
14. In 2021, the annual global worth of the beauty industry is valued at $511 billion.
The Following Are Some Other Major Skincare Statistics And Facts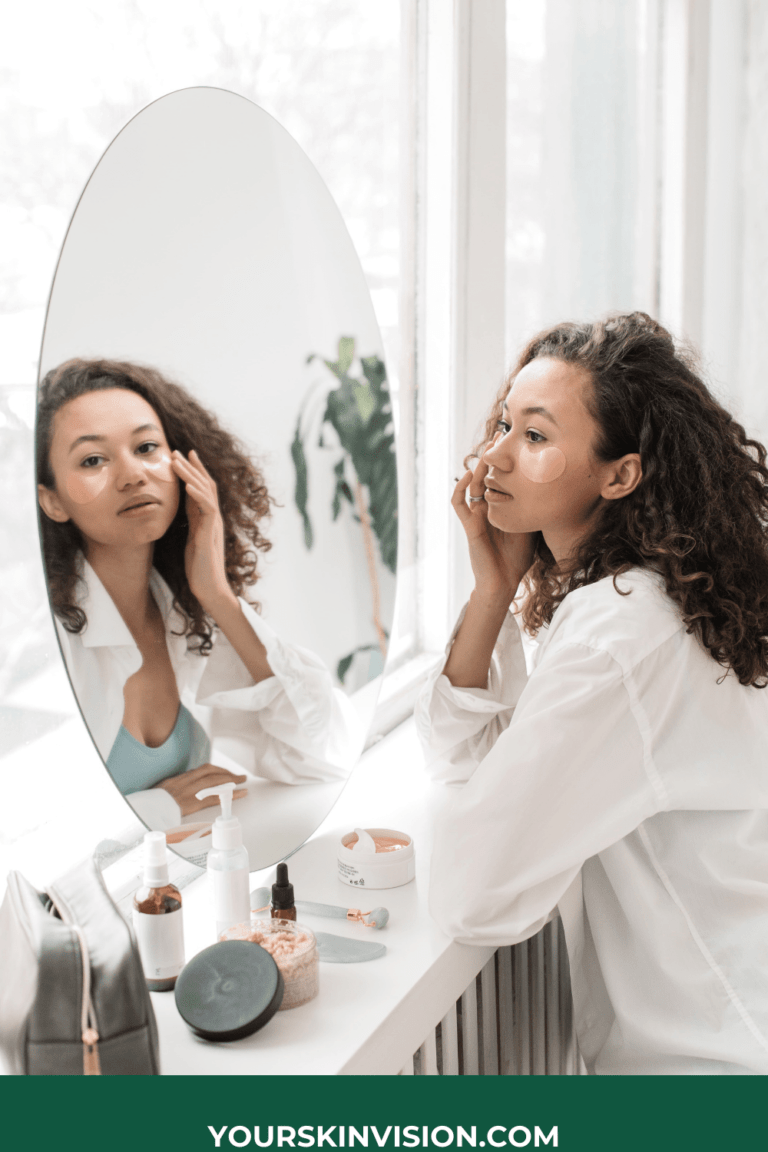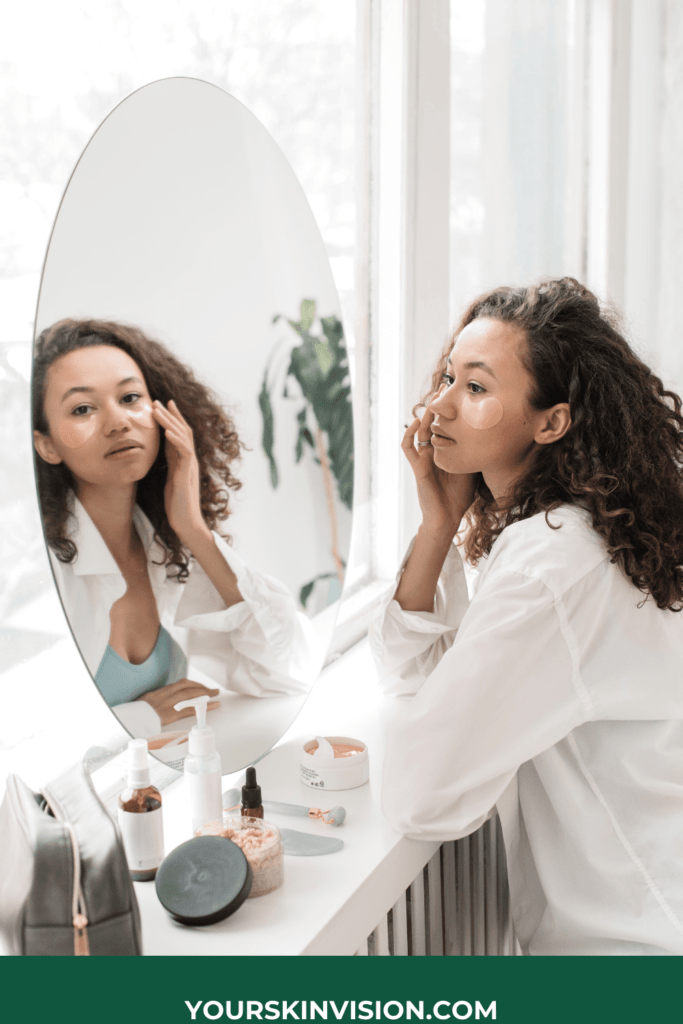 1. In 2018, most of the skincare launches took place in the United Kingdom taking 40%. The U.S came second with about 25%, and France placed in the third spot with around 15%.
2. La Crème de la Mer's Crème Regeneration intense is the world's most expensive skincare product. The product is worth $2,400.
3. Skincare takes about 40% of the global cosmetic market.
4. Germany and France take about 40% of the global cosmetic market, they are the two countries leading in cosmetic consumption in Europe, and the U.K comes third on the list.
5. Statistics have shown that the global market worth of organic and natural skincare products will increase positively due to demand from 4.75 billion in 2019 to around 7.2 billion dollars by 2024.
6. Statistics have also shown that women in the U.S spend approximately $3,756 on their appearance yearly.
7. Oceania and Asia have the highest rate of consumption of beauty products. They account for around 39%, North America comes second with around 25%, and Europe comes third with around 24%.
8. The global skincare market value was worth $145.3 billion in 2020.
Other Than The skincare Statistics, The Following Are Some Other Beauty Industry Statistics & Fact Comprising Of Both Cosmetics, Haircare, And Make-up
10. Statistics have shown that the least growth rate of the global cosmetics market was felt in the year 2009.
11. By 2026, the cosmetics industry at the global level will be worth around 438.38 billion.
The global fragrance market was worth $43.6 billion in 2020.
12. The haircare market is expected to increase by 5.2% by 2026
13. Sephora is the world's number one beauty retailer.
14. Milk Makeup went 100% vegan and subbed beeswax with CBD oil
15. In 2019, the sales of cosmetics grew by 30.5%.
16. Beauty companies are expected to spend $7.7 billion on advertising in 2022
17. According to a survey carried out, 39% of the consumers in the Asian Pacific market prefer beauty products that contain natural and safe ingredients.
18. Statistics have shown that 70% of consumers between the age of 18 to 29 prefer organic and natural skincare products.
19. The beauty industry produces up to 120 billion units of packaging annually.
20. Statistics have shown that about 82% of women think social media is the major platform responsible for the present beauty trends.
21. The most popular beauty brand making waves on Instagram is Huda beauty.
22. There has been an increase in the African beauty market from around 8% to 10% every year.
23. Statistics have shown that the K-beauty market will experience an impressive growth of 11.3% from 2019 to 2026.
24. According to cosmetic industry statistics, there are 10 types of cosmetic products which are classified into creams, solutions, suspensions, lotions, ointments, powders, gels, sticks, tablets, capsules, and aerosols.
25. Statistics have shown that more than 50% of women prefer natural-labeled products.
26. The UK is the world leader in skincare products that target the skin microbiome.
27. Statistics have shown that South Korean men spend the most on beauty products.
28. The Korean beauty market is listed among the top ten countries globally, in 2017 its estimated worth was over $13 billion.
29. The global mineral cosmetics market size was $2.9 billion in 2018 and is expected to double its worth by 2025.
30. The US fragrance market is increasing every year and its value is estimated to reach around $52.4 billion by 2025.
31. Statistics have shown that 30% of American women use foundations and concealer makeup.
32. Statistics have shown that India's beauty cosmetics industry will exceed $20 billion by 2025.
33. Globally, around 31% of women between 18 to 29 years apply makeup every day.
34. The term "makeup" was actually invented by Max Factor.
35. In the United States, statistics have shown that about 63 percent of millennial consumers and 57 percent of Generation Z take their skincare routine seriously.
Some Major Statistics And Facts On Different Skin Conditions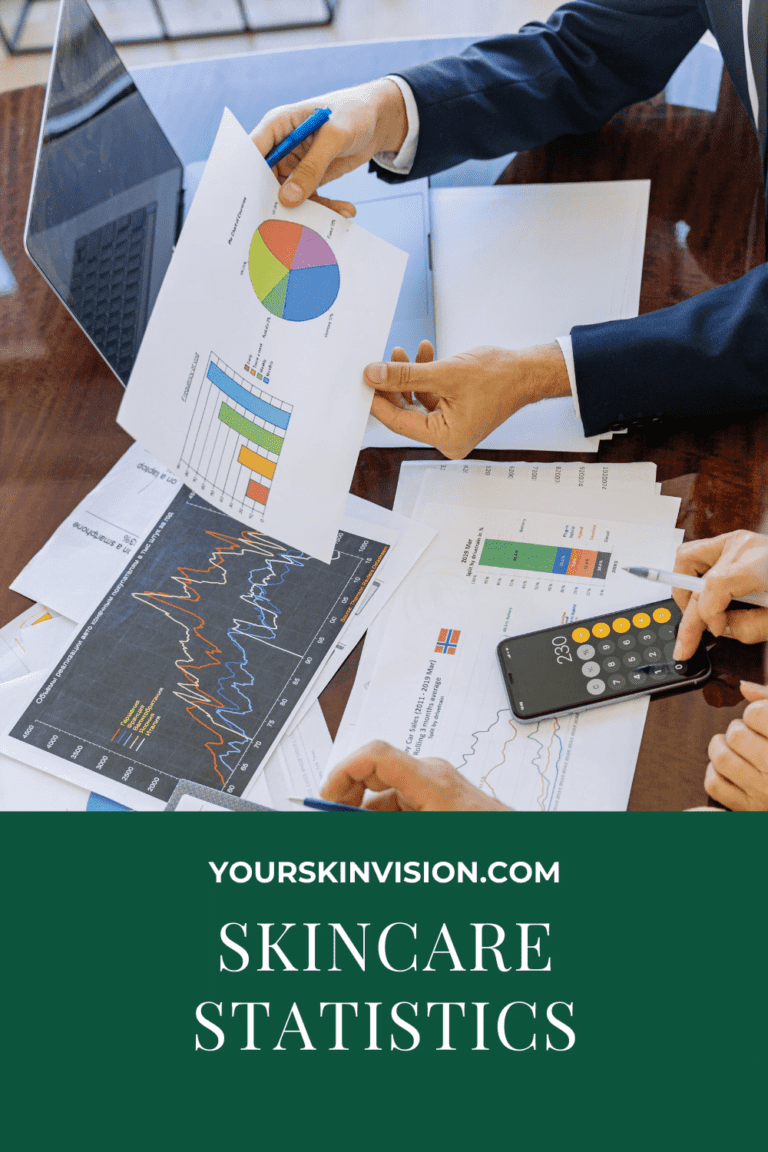 1. Acne
This is the most common skin problem in the United States, affecting around 50 million Americans yearly. Around 85% of the ages between 12 to 24 experience minor Acne.
Severe inflammatory acne is the most serious foremost acne and is regarded by some people as cystic acne.
So what are the real causes of this acne? Your skin is made up of little tiny holes called pores which are usually blocked by oil [ SEBUM], bacteria, and dead cells alongside dirt.
2. Hair Loss
This can be majorly caused by hereditary thinning. Statistics have shown that about 80 million Americans are been affected.
The most common cause of hair loss is a hereditary condition that happens with aging. Other causes of hair loss include hormonal changes, medication and supplements, hairstyles, and treatment.
3. Psoriasis
About 7.5 million people in the U.S. have Psoriasis. This occurs commonly among adults around 45 and 64 ages. It is majorly caused by heredity.
4. Rosacea
This is a common condition that affects about a 16million Americans. It is common among the aged 30 and 60.
5. Dry Skin
This is a condition that results when the skin lacks water. According to Dr. Grossbart, around 60 to 70 percent of the population experience some level of dry skin.
6. Atopic Dermatitis:
Statistics have shown that atopic dermatitis affects around 25% of children and 2 to 3 % of adults.
7. Skin Cancer
This is the most common cancer that affects people in the United States, and statistics have shown that about 9,500 people in the U.S. are diagnosed with skin cancer daily.
Cruelty-Free Skincare Statistics
Some very notable names in the beauty industry fund animal testing as their products are found not to be cruelty-free. Statistics have shown that around 87 to 88 percent of the cosmetic brands in the world fund animal testing. Some of the well-known brands that are not cruelty-free include
Gillette
Estée Lauder
L'Oréal
Clinique
Maybelline
On the other hand, those whose products are cruelty-free include
Garnier
The Body Shop
TRESemmé
Who Is Leading The Skincare Market?
The skincare market, like any other industry, is a competitive one. The key players in the space are leading the way by providing innovative and effective products that help people look their best.
The skincare market is dominated by a few companies but In recent years, there have been several new players in this space who have emerged to challenge the status quo.
According to a report published, the top three leading beauty manufacturers in the world are
L'Oreal (L'Oréal SE)
Estee Lauder (Estée Lauder Companies Inc.)
Unilever (Unilever N.V.)
The report also found that L'Oreal leads the skincare category with a 21% share of global sales in 2017, followed by Estee Lauder with 18%, and Unilever with 16%. These three companies combined take up over 80% of the total market.
What Is The Number One Skincare Brand In The U.S
The number one skincare brand in the United States is SkinCeuticals.SkinCeuticals is a leading skincare brand and has been in business since 1997. They offer a wide range of products, including cleansers, lotions, eye creams, sunscreens, masks, and anti-aging creams.
Their products are all made with natural ingredients and their packaging is designed to be easy to use and accessible. The company's mission is to ensure that everyone has access to a quality skincare experience.
SkinCeuticals offers a variety of products at affordable prices that are sold online or through retailers.
The Major Problems In The Skincare Industry
The skin care industry is booming, with over $100 billion going down every year. But the industry is also plagued with many problems that need to be addressed, including:
The lack of transparency in the market and lack of regulation
The beauty industry, especially in the United States, has many problems that can be linked back to a lack of regulation. According to the FDA, "The law does not require cosmetic products and ingredients, other than color additives, to have FDA approval before they go on the market."
This is a huge problem, It means that none of the ingredients in our cosmetic beauty products are regulated.
Inadequate safety standards for products
Beauty companies no longer pay attention to the safety and standard of their products. They key more on advertising and marketing because they want to make more sales. This has resulted in the presence of so many sub-standard products in the market.
The Latest Skincare Trends
The latest skincare statistics show that most people are more conscious than ever about the state of their skin. Whether it's due to the transformative effects of modern-day skincare technology, or due to the fact that they're constantly being bombarded with images of flawless-looking skin on Instagram and Facebook.
No one can deny that we're living in a world where people know how to take care of their faces and are doing everything in their power to maintain that gorgeous, glowing complexion.
A few hot trends from the latest skincare include
Skincare is a growing market, and the sales of mineral cosmetics are following this trend with a growth of 4.94%.
Diversifying marketing in the beauty industry
People are spending more money on moisturizers than ever before
A lot of people are becoming vegan for their skin, going vegan for their skin, or switching to a diet rich in fruits and nuts for their skin
The number of people who use sunscreen every day is going up and up
Partnering with influencing is common now in the skincare industry
Technology is taking over the skincare industry. Other than using creams and moisturizers, there are now skin care devices for aging skin. These at-devices offer a quicker result. They are generally formulated for skin tightening
Skincare and Health
Skincare is not just about achieving clear, radiant skin, it also has a significant impact on overall health. Skin is the largest organ of the body, and it acts as a barrier to protect us from external factors. Therefore, maintaining healthy skin is crucial to maintaining good health. In this context, the following points explain the relationship between skincare and health:
The link between skincare and overall health
The skin provides a barrier to protect the body from harmful external factors such as UV rays, pollution, and microorganisms.
A healthy skin barrier can prevent infection, dehydration, and inflammation, while an impaired skin barrier can lead to skin disorders and infections.
The skin plays a role in vitamin D synthesis, which is important for bone health and immune function.
Common skin conditions and their prevalence
Skin conditions such as acne, rosacea, eczema, and psoriasis are common and can have a significant impact on quality of life.
Skin cancer is the most common type of cancer globally, and UV exposure is the leading cause of skin cancer.
Skin conditions can be caused by genetic factors, environmental factors, and lifestyle factor
Impact of lifestyle factors on skin health
Lifestyle factors such as diet, exercise, stress, and smoking can have a significant impact on skin health.
A diet rich in antioxidants and essential fatty acids can promote healthy skin, while a diet high in sugar and processed foods can lead to inflammation and premature aging.
Exercise promotes healthy blood flow and oxygenation, which can improve skin health.
Stress can cause inflammation and impair the skin barrier, leading to skin disorders.
Smoking can lead to premature aging and increase the risk of skin cancer.
Further Asked Questions
Is the skincare industry regulated?
Yes, the skincare industry is regulated. The Food and Drug Administration (FDA) regulates cosmetics and personal care products, including cosmetics, hair dyes, facial masks, and cleansers.
These products are tested at accredited laboratories to ensure they are safe for use by consumers. The FDA also enforces regulations to ensure that these products are labeled accurately.
The FDA maintains oversight of all cosmetics products, including cosmetics that are applied to the skin. They ensure that these products are safe for use by consumers.
The FDA has strict guidelines for how manufacturers can market their products. They must include the name of the product, how it works, and a list of ingredients that make up the product.
What industry is skincare in?
Broadly described, skin care belongs to the overall sector of cosmetology, which is worth more than $532 billion. Basically, sunscreen, moisturizers, exfoliators, and many more products are all a part of skin care. Skin care is also linked to medicine, this talks more about how to maintain proper skin health and prevent skin cancer.
What demographic buy the most skincare?
The most popular demographic is women between the ages of 18 and 24. Most women in this age range have a great understanding of skincare, but they're still trying to figure out what works best for their skin type.
They're interested in trying new products, but they don't want to spend a lot of money on them right away.
How much is the lip balm industry worth?
By 2023, the lip balm industry will be valued at over $1 billion. This stark rise will be due to an increase in skin care product sales, following a steady CAGR of 6.73%. In 2020, the lips balm industry is valued at $815.3 million.
Conclusion
Skincare continues to be a market that shows no signs of slowing down. The fact is, the beauty industry is a multi-billion dollar industry, and it has been booming for years now.
Our goal here was to provide you with information from which you can make a more informed decision about your skincare products.
We hope that we have provided you with enough knowledge so that you can launch into your skincare adventure knowing what steps to take so that your skin remains healthy and beautiful. These statistics will also help you to defend yourself from the harmful effects that are out there.
Other Top Articles