Dry skin isn't serious, it becomes serious when left untreated. An untreated dry skin may result in a severe form called extremely dry itching skin.
In most cases, it's caused by hot weather, low moisture in the air(winter weather), hot showers, and the use of harsh chemicals.
You can do a lot on your own to improve your skin, some measures in place include the use of moisturizers, and lotions, and also avoiding harsh, drying soaps.
Other than using moisturizers and lotions, coconut oil is one key home remedy used to combat dry skin. Different studies have shown that applying coconut oil to the skin can help cure and ease dry skin alongside fighting bacteria.
In this article, we will elaborate more on the benefits and types of coconut oil on dry skin.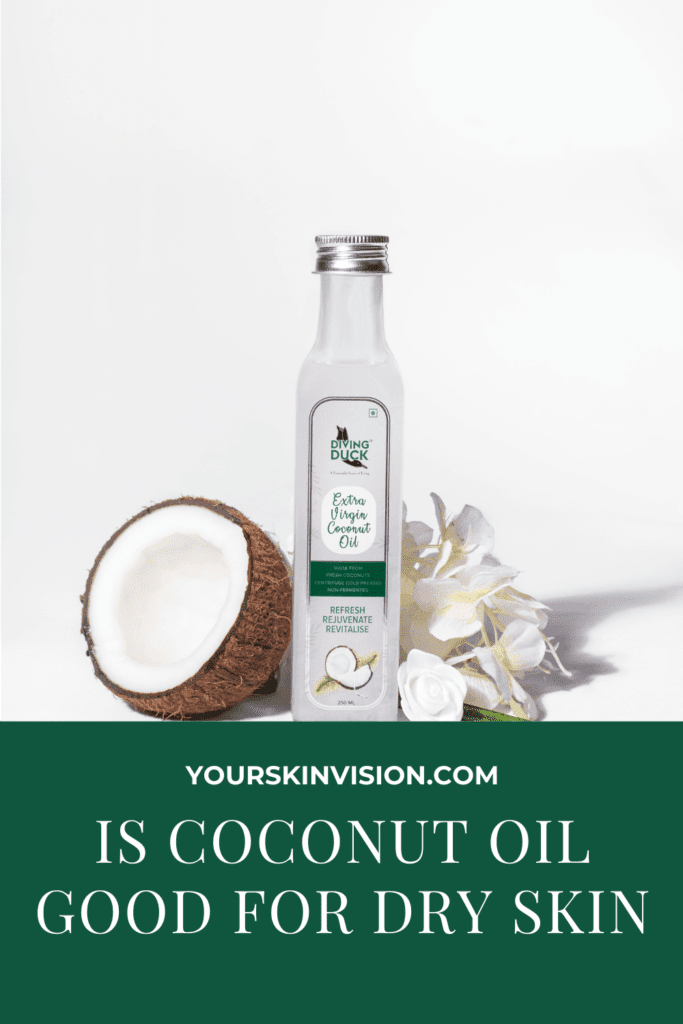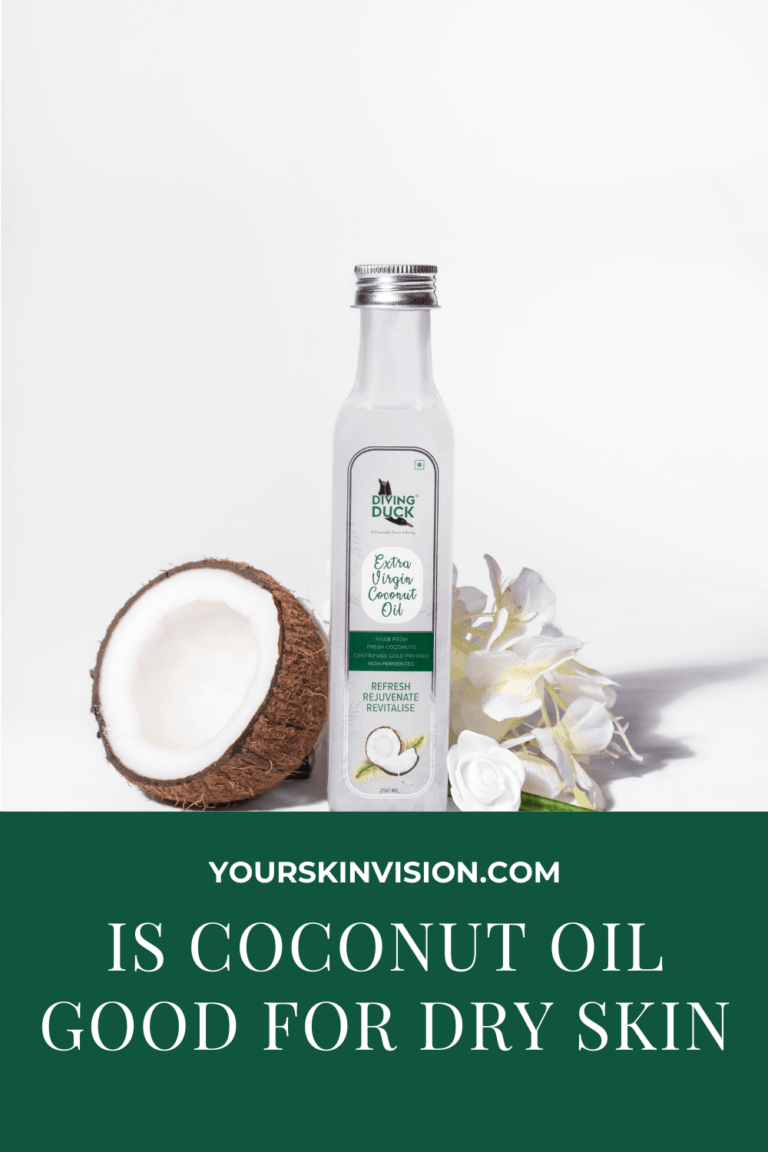 Coconut Oil On Dry Skin
So many people kept asking questions about coconut oil, they just want to know how functional it is on the skin.
Those so much concerned about dry skin cant get off this question "Is Coconut Oil Good For Dry Skin "? The answer is yes, coconut oil contains fats enriched with so much moisture.
Some major benefits of coconut oil on dry skin include
The fats in coconut oil are found to penetrate quickly hydrating the skin against extreme dryness and cracking.
The unrefined or virgin coconut oil has complete antioxidants, which can help protect and reduce dry skin caused by exposure to sunray.
Coconut oil acts as an exfoliant, it can help in removing dead skin cells caused by dry and aging skin.
Coconut oil can also be used to heal your skin and prevent it from scarring
Some dermatologists also reveal that coconut oil as a moisturizer is preferable to using mineral oil.
Coconut oil contains anti-inflammatory properties, this can help in improving the antioxidant status thereby soothing dry irritated skin.
Types Of Coconut Oil
Generally, there are two well-known types of coconut oil, which are
The virgin or unrefined coconut oil
This type of coconut oil is usually not processed, they contain a higher percentage of antioxidants which are very helpful for the skin. unrefined coconut oil is the best because they are usually extracted from pure coconut meat.
Refined Coconut Oil
This type of coconut oil is processed. it is less nutritious due to its low antioxidant. They usually pass through the extraction technique. When producers obtain the oil without using heat, they refer to it as cold-pressed coconut oil. This type of coconut oil requires bleaching and deodorizing.
How To Use Coconut Oil On Dry Skin
Applying Only Coconut Oil
The following steps below will guard you on how to use coconut oil on dry skin.
Take 1 tablespoon of coconut oil.
liquefy it and then rub gently to the dried area, The liquid oil will have a silky, light texture.
Don't forget to remove thick residue if there is any with soft tissue. Avoid the use of cotton wool as it will drag the oil from your skin.
Don't forget to rub it on your face before sleeping.
Try not to rub the oil on your eyes, as it might make your vision hazy for a brief time.
Combine Coconut Oil With Glycerin
Coconut oil when combined with glycerin can work perfectly on dry skin, both of them are infused with moisture to help combat dry skin. Follow the steps below
Mix a melted tablespoon of coconut oil and glycerin
Make sure it is well liquefied to avoid the presence of thick residues
Apply to the dried area and leave it for about 10 to 15 minutes
Wash it off with water. Continue the process once daily for around a week for a sound result
Combine Coconut Oil With Aloe Vera
Coconut oil also works effectively on dry skin when combined with aloe vera. Aloe vera is one very common homemade remedy meant for the treatment of dry skin. When combine with coconut oil, it can help in rejuvenating dry skin.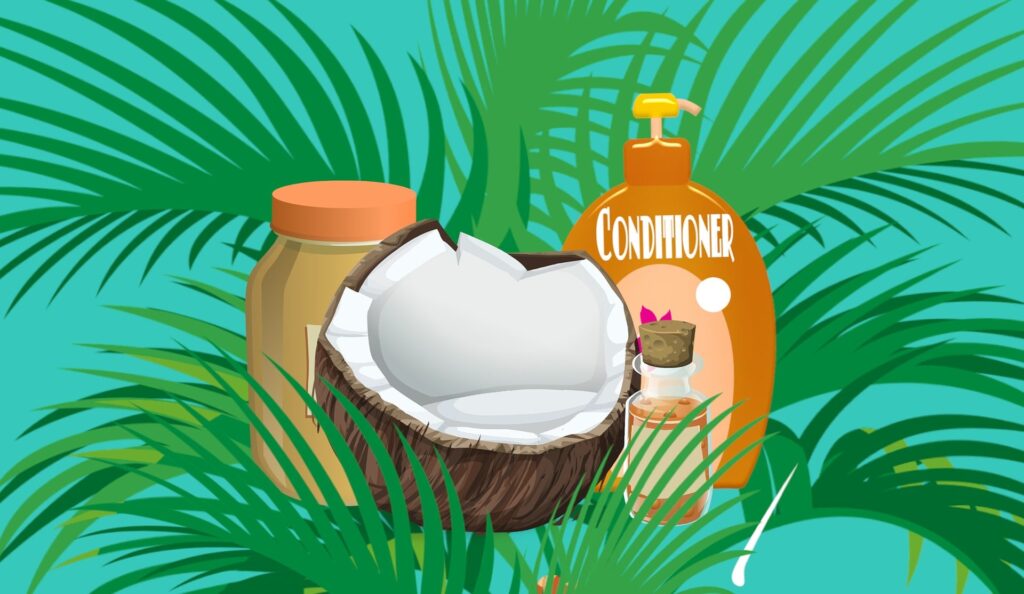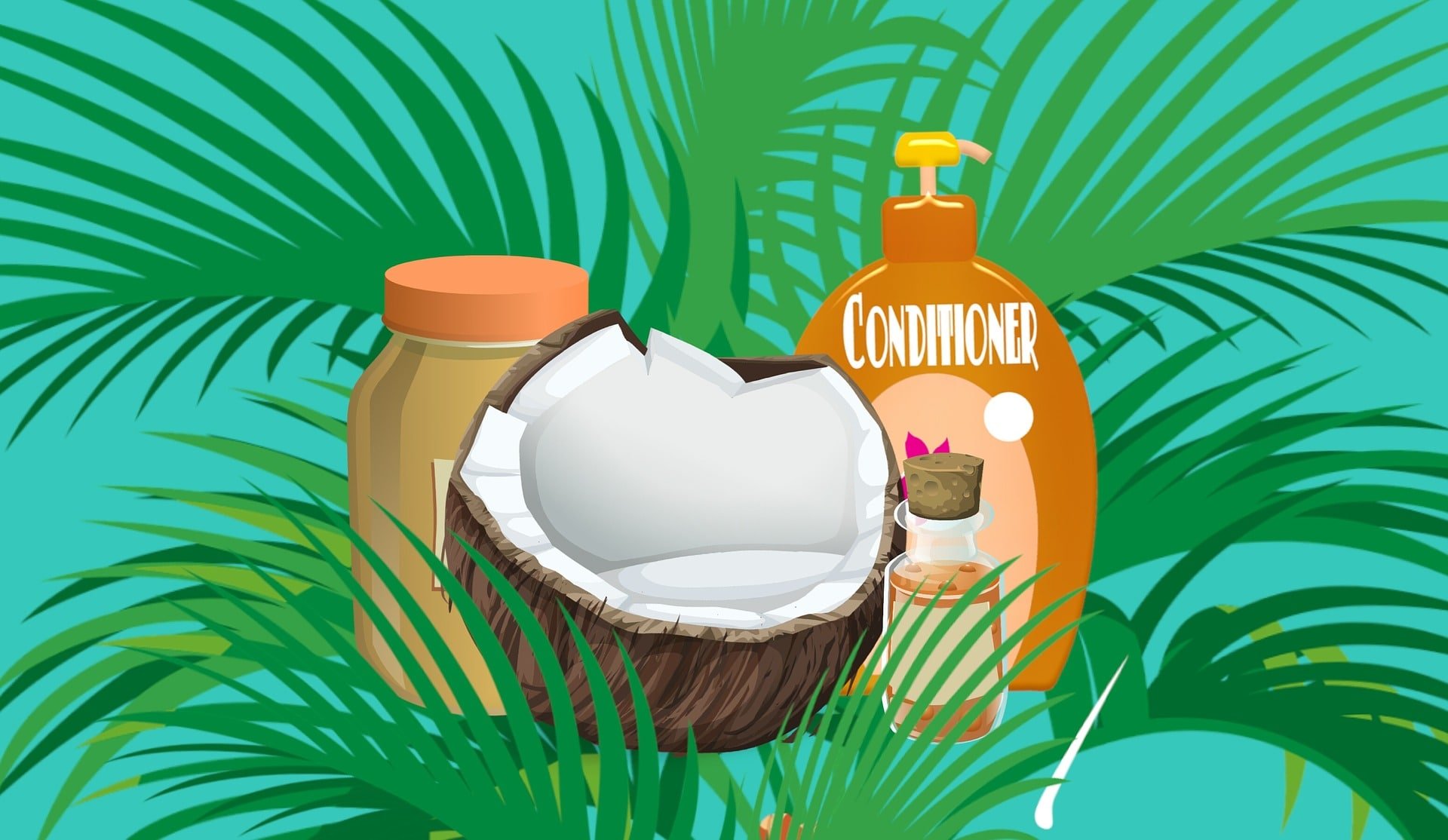 Coconut oil contains medium-chain fatty acids which help in improving blood circulation in your body and nourish your skin cells with essential nutrients required for healthy cell functions and regeneration.
These fatty acids also help in strengthening your skin's natural barrier function which protects your skin from infections and prevents irritation from chemicals or other harsh agents that cause an allergic reaction against your skin. Others include
Coconut Oil As A Face Cleanser
Coconut oil can be used as a good face cleanser when applied everywhere on the face. rub it for quite a while to permit entrance into your face. This will help clear up all the impurities and soil from the skin.
Then, take a cotton fabric and wipe the oil away. In the event that your skin is dry, wash your face with plain water. For other skin types, circle back to purify the skin with a gentle regular chemical.
Coconut oil can be found very effective in removing makeup. It can be used to remove both Light and Heavy make-up.
Eczema is a major skin problem that goes beyond dry skin. But don't worry: coconut oil might just be your solution.
Joshua Zeichner a dermatologist quoted that both olive oil and coconut oil can soothe and hydrate eczema.
But coconut oil has the added benefit of helping to reduce bacteria on the skin." It's a natural remedy that may help soothe your skin.
If you are seeking the best natural homemade remedy for acne, then look no further than coconut oil. Research is shown that the natural properties of coconut oil could make it one of the top natural acne treatments that actually work.
Coconut oil is antibacterial, antioxidant, and antifungal, making it great for treating dry skin and conditions such as acne. It is packed with antioxidants and vitamin E to promote healing and repair damaged skin.
It Can Be Use To Minimise Signs Of Aging
Coconut oil has some anti-aging ingredients like antioxidants and vitamin A also with vitamin E. This can help fight against the damage caused by the sun on the skin leading to quicker aging.
Also, so much collagen are been produced, this will help to reduce fine lines and wrinkles.
The facts backing coconut oil working perfectly on wrinkles are insufficient, however, it is proven that a higher amount of collagen helps in tightening the skin and improving its elasticity which should surely work against wrinkles.
You can use coconut oil on the lips as an overnight mask supplying much oil to the lip alongside giving the oil plenty of time to condition your lips and keep your lips hydrated.
Can Be Used As A Face Scrub
Mixing a certain amount of coconut oil with coconut sugar can really be found very effective as a scrub on your face, this is usually done 2-3 times a week. This will give you much smoother skin than ever before.
Generally, coconut oil is a great, natural moisturizer that can help soften your belly skin. Coconut oil helps to keep skin moisturized, which can make it easier to stretch.
Just remember that while coconut oil can be a great tool to help you ease the discomfort of stretch marks, it can't actually heal the marks. It can just help to make stretching less uncomfortable!
Who Should Avoid Coconut Oil
Those with oily skin should avoid the use of coconut oil, why? coconut oil doesn't penetrate easily into the skin pores because they are heavy.
They can be very difficult to remove thereby clogging the skin pores. This will result in acne mostly in those with oily skin.
Coconut Oil For Hair
Coconut oil has been used for a lot of things, but did you know that it works wonders on your hair? There are a few reasons you should use it.
If you have dry and brittle hair, coconut oil can hydrate it because it is natural oil. If you have dandruff, coconut oil will get rid of the flakes in no time.
Your hair will be silky smooth and shiny. Coconut oil is also great for improving hair growth and can make it grow faster. However, it is important to not use too much because it can make your hair look greasy.

How To Use Coconut Oil For Hair
Coconut oil for hair is a good choice for people who want to reduce frizz, smooth their hair, and add shine. Coconut oil also helps your hair grow faster and healthier. Here's how to use coconut oil for hair:
Wash your hair with shampoo and conditioner. Then, apply a quarter-size amount of coconut oil to your fingertips and work it through the ends of your hair. Leave it in for 3-5 minutes before rinsing out the excess water with warm water. This will help prevent breakage while you're sleeping or washing dishes in the morning
After you have washed your hair, apply the oil using a wide-toothed comb (or a brush) to massage through from root to tip. You can also use your fingers to rub coconut oil into sections of your hair as well as onto dry ends as needed.
Don't rinse off all of the coconut oil, just leave some on for later use if you want to add shine or lock in moisture without weighing down your style.
Conclusion
As it turns out, coconut oil for skin might actually help you in ways you didn't know. With proper care and handling, coconut oil can treat dry skin, get rid of harmful pathogens on our skin, and even moisturize once it's been absorbed into the epidermal layers.
Bottom line? Coconut oil does indeed cure dry skin…and anything that comes after will be good for you as well. We best recommend Sheamoisture 100% Extra-Virgin Coconut Oil. It works effectively and is cost-effective.
Other Related Articles