Dry skin is one of the skin conditions that is felt on the face. It results due to several factors like temperature changes (humidity), using detergent with harsh chemicals, and hot water.
It is really not serious, the condition becomes severe when it is left untreated. Untreated dry skin generally results in dry itching skin. This can make you so uncomfortable.
There are so many homemade moisturizers that can be used to tackle dry skin on the face. On our own, we have narrowed down our focus to the best. In this article, we have listed the 8 super and safe homemade moisturizers for dry skin on the face.
Why Use Homemade Moisturizers?
When it comes to taking care of your skin, you want to make sure that you are using the best possible products. This means that you might be wondering if homemade moisturizers are better than commercial ones. Here are some benefits of homemade moisturizers
They are often made with natural ingredients
Homemade moisturizers typically contain fewer natural ingredients than store-bought varieties, which means they're less likely to cause irritation.
They're good for sensitive skin
If you have sensitive skin, the chances that commercially produced products will aggravate your skin are very high. Homemade moisturizers come with fewer worries.
To slow the signs of aging
Homemade Moisturizers can help prevents quick aging and prolongs the presence of wrinkles and free lines. They have anti-aging properties.
To prevent the skin from dehydration:
Cold weather (humidity) during winter and air conditioning are environmental factors that can cause dehydration (dryness) but homemade moisturizers can help replace the already lost moisture on the face.
Homemade moisturizer Hydrate the dry skin caused by acne
Some acne products can cause extreme dryness, but homemade moisturizers can help restore the skin and also stop it from producing more oil than it needs.
Protecting your skin from the sun ray
Homemade moisturizers can protect you from the sun. Your face is the most sensitive part most exposed to the sunray.
Increased skin regeneration capacity
Moisturizing your skin with these homemade moisturizers can help increase the cell turnover and the reproducing capacity of the skin.
Homemade moisturizers can help to prevent facial wrinkles
When you put these recipes on your face, your skin stays hydrated. This can help helps slow down the signs of aging skin (like wrinkles). Homemade moisturizer can also keep the rest of your makeup from getting sucked into your pores and clogging them up.
What Are The Homemade Moisturizers For Dry Skin On Face
The following are some of the easy DIY homemade moisturizers for dry skin on the face.
1. DIY Coconut Oil Homemade Face Moisturizer For Dry Skin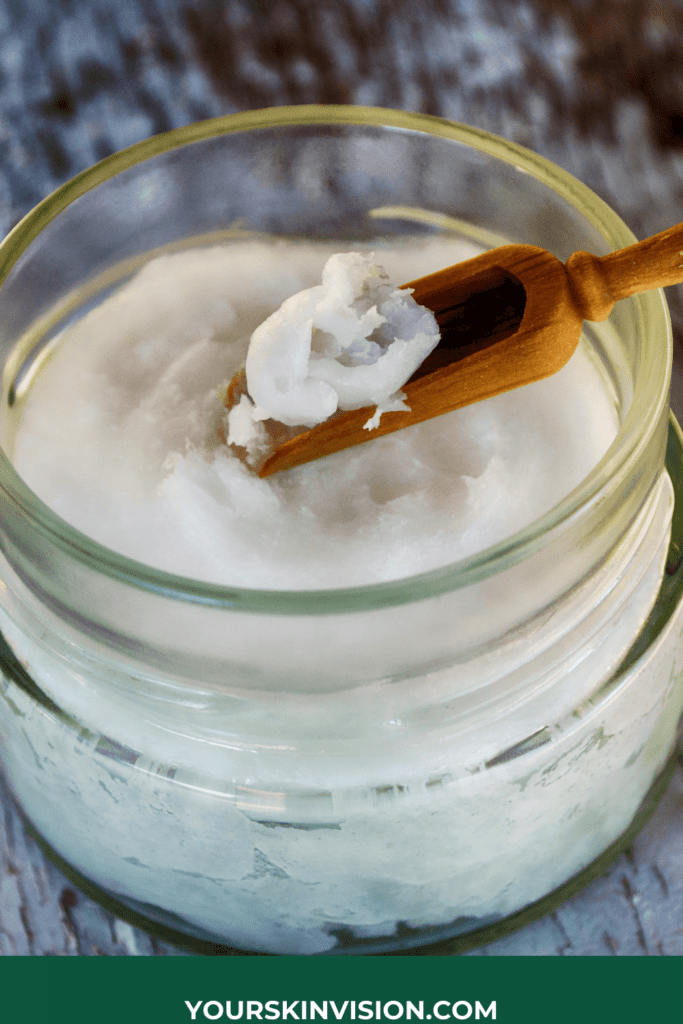 Coconut oil is well known for its countless uses and benefits, but one of its most popular uses is for dry skin. Many health professionals recommend it for its moisturizing and nourishing properties, and it's even safe for sensitive skin.
Coconut oil has been used for thousands of years for nearly every part of the body. It's an effective way to eliminate dead skin cells and cleanse pores, as well as prevent infection.
It also helps restore moisture to the skin and improves its elasticity. Simply massage a little of the oil into the areas of the skin that need attention. You can even add a few drops to a bath!
Research has shown that coconut oil has fatty acid which has emollient properties. This emollient is as fat as a moisturizer.
What You Need
2 tablespoons of aloe vera gel
Method
Mix ingredients together and apply to the face. Leave on for 20 minutes then rinse off with warm water. For best results, use twice a week for best results.
If your skin is dry and you're looking for a moisturizer that works, look no further than this recipe.
2. Diy Olive Oil And Honey For the Face
Olive oil and honey DIY for dry skin is one of the simplest, most affordable home remedies you can use to restore your skin's moisture and get rid of itches.
Olive Oil contains anti-inflammatory and anti-aging properties (which are also what make it a great hair conditioner).
Honey is an antiseptic that can help with dry skin and sunburns and it can even be used to treat severe burns. So, there you have it! A simple, cost-efficient way to treat your dry skin.
The required ingredients
3 tablespoons of olive oil
3 tablespoons of coconut oil
1 tablespoon of honey (or raw sugar, if you prefer)
½ teaspoon of vitamin E oil
Directions
In a bowl, whip the egg white until stiff. Add the olive oil and coconut oil, then mix with a spoon to combine. Put the honey/sugar or another moisturizer you want to use and stir it in thoroughly.
Add your desired amount of vitamin E oil and mix well again before applying it to the face using your hands or fingers.
3. DIY Aloe Vera And Coconut Oil Moisturizer For Dry Skin
Aloe vera serves as an anti-inflammatory and can protect skin from sunburns. It can be used on the face to treat dry skin and also on people with sensitive skin.
You can apply aloe vera to coconut oil to get your best result. And add a few drops of nourishing essential oils for healing.
The required ingredients
2 teaspoons of essential oil (optional)
1 teaspoon honey (optional)
Directions
Mix together the coconut oil and aloe vera together in a bowl until they're well combined (about 20 minutes). Add your desired amount of essential oil and mix well again.
Gently massage the mixture into your face until it feels smooth and absorbs easily into the skin; then rinse off with lukewarm water until completely clean.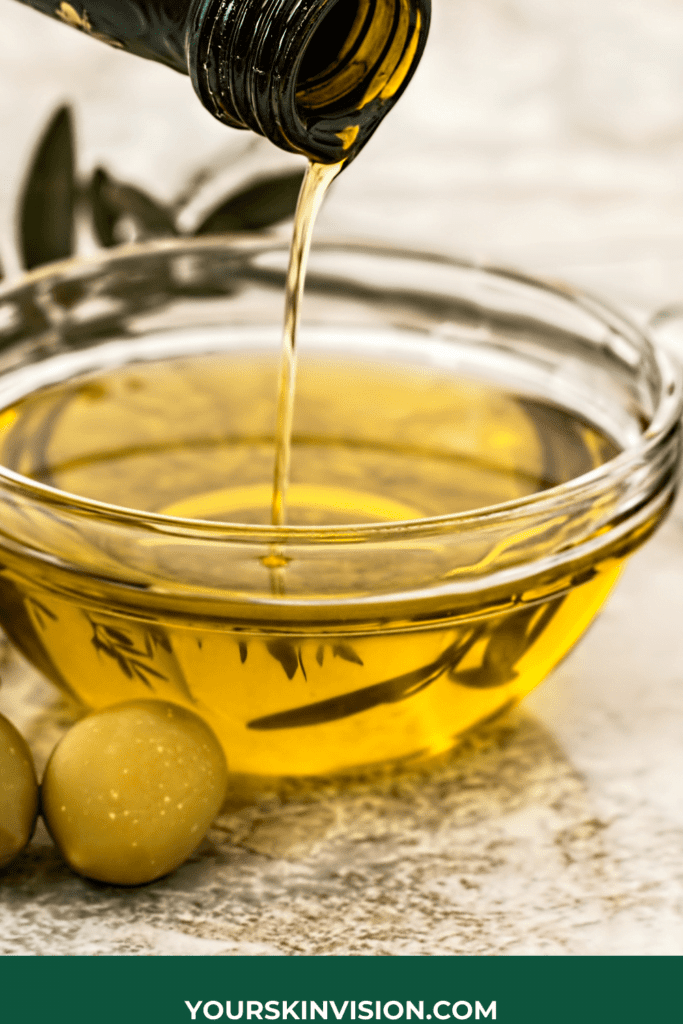 4. Shea Butter And Jojoba Oil DIY For Face
The best homemade facial is made by using shea butter, coconut oil, and jojoba oil. Shea butter is an excellent moisturizer, while jojoba oil has a high vitamin E content and is beneficial to the skin. This homemade facial is especially helpful if you have dry skin or suffer from acne or blemishes.
Here's what you need
2 tablespoons jojoba oil (or another natural oil)
2 tablespoons shea butter (or another natural butter)
1 tablespoon vitamin E oil (or another natural oil that protects against oxidative damage)
3 drops tea tree essential oil (optional)
Directions
Mix all the ingredients together and apply them to your face. Remember that vitamin E and essential oil are optional. Leave for about 20 minutes then rinse off with warm water. For best results, use it twice a week.
5. Avocado Oil and Coconut Oil DIY For Face
This is a very powerful homemade moisturizer, it supplies much hydration without adding any oily residue. It is a well-known anti-inflammatory and can be used to rejuvenate dry skin.
All you need is some coconut oil, beeswax, and vitamin E oil. When you apply this homemade moisturizer to your face each night before bed, it will help keep your skin hydrated all day long.
To make this recipe,
Measure out half a cup of coconut oil into a microwave-safe bowl and heat until melted (about 30 seconds). Stir in 4 tablespoons of beeswax until completely melted.
Stir in one teaspoon of vitamin E oil until completely absorbed by the other ingredients (about 5 minutes).
Apply generously to your face using either an oil-free makeup brush or your fingers.
6. Olive Oil And Sugar Scrub Moisturizer For The Face
Olive oil and sugar are great bases for creating a homemade moisturizer. All you need is olive oil, sugar, and honey.
You can make this in one easy step which can be done by making sure your ingredients are mixed evenly together. Then, apply this to the affected area and you'll begin to notice the dry skin dissipate over time.
Adding olive oil and sugar can result in producing a naturally moisturizing scrub.
How to make this recipe,
A half-cup of sugar combined with 2 tablespoons full of olive oil. Gently rub it into your face and wash it off. Use a smoothing moisturizer lastly to blend in the result.
7. Glycerine DIY
This is a well know natural moisturizer that helps in reducing the flaking and itching of dry skin on the face. Add a spoonful of glycerin alongside 5-6 drops of rosemary oil with a spoonful of honey.
Mix all these ingredients together in a bowl, then apply gently on the face and leave for around 45 minutes. Wash it off your face with water.
NB: Honey is a humectant that helps the skin to retain moisture.
8. Chamomile Tea DIY
Chamomile has anti-inflammatory properties that soothe dry skin, dehydrating it. It is also the best-recommended homemade moisturizer that prevents signs of aging like fine lines and wrinkles.
It is prepared by adding one teaspoon of chamomile tea with one vitamin A – E capsule alongside 5 -6 drops of geranium essential oil. Mix these three-ingredient together in a bowl.
Gently apply the mixture to your face and leave for around 50 minutes. Lastly, remove gently from your face with a mild cleanser.
9. DIY Beeswax Skincare Recipes
This is a very good moisturizer that is used for handling skin conditions like eczema etc. It is prepared alongside olive oil and coconut oil.
It is prepared by taking beeswax, after melting, add the coconut oil and olive oil to the melted beeswax and mix together gently.
After that apply to your face gently and leave for around 20 minutes. Wash it off using soap and cold water.
This is majorly found to have vitamin A, which help in reducing dryness in the skin to generate new skin cell. It is prepared by adding up essential oil alongside olive oil to it.
One spoon of olive oil plus one spoon of almond oil, mix them together. Apply to the face gently for close to one hour.
Conclusion
This homemade moisturizer for dry skin on the face is a fantastic option if you want to avoid harmful chemicals in your personal care products.
All you need is a few simple ingredients from your pantry and you can whip up a batch of this moisturizer in a matter of minutes.
Now that you know how to make your own moisturizer, there's no reason to settle for store-bought products that may contain harmful ingredients.
Other Articles