Last Updated on February 15, 2023 by louischilton
Dry skin is a problem that is not only felt during the frigid temperature of winter, it is still much more common during the summer weather, it occurs when the skin is exposed to the sun and harsh chemicals.
Other culprits include air conditioning, and the presence of chlorine in swimming pools may dry up your skin.
There are different ways to combat dry skin in summer, in this article we will be talking about the different home remedies for glowing skin during the summer period.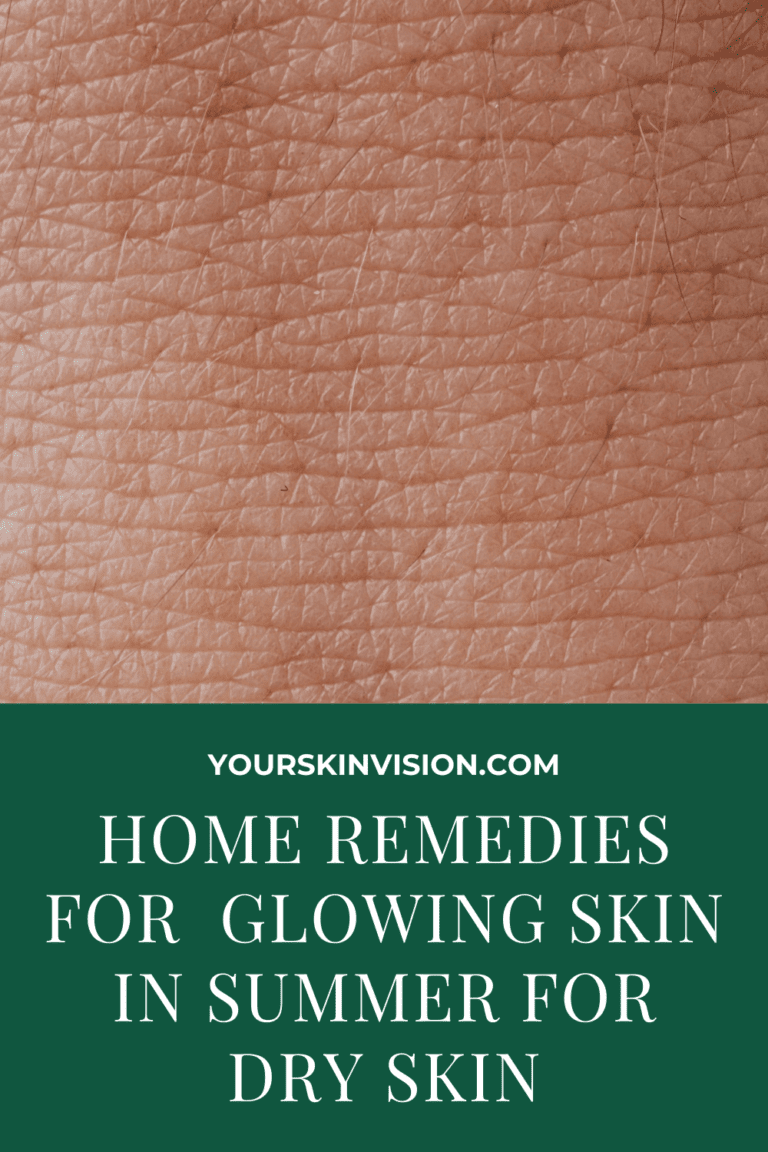 Why Opt for a Natural Dry-Skin Remedy Rather Than Buy A Regular Product?
It is true that we live in a time where there are so many beauty products out there and it can be hard to figure out which one is right for you. But it's also true that home remedies have been around since the beginning of time, and they're not going anywhere yet! Because they're natural, inexpensive, easy to make, and they really work.
So why opt for home remedies for dry skin rather than buy a product? Because it's fun! And because you can use them on your whole body (not just your face).
What's more, these DIY solutions won't leave any nasty residues behind or get absorbed into your bloodstream like some store-bought cosmetics might! You know exactly what goes into them.
If you want glowing skin in summer but don't want to spend money on expensive products, then these DIY home remedies are just what you need!

HOME REMEDIES FOR DRY SKIN IN SUMMER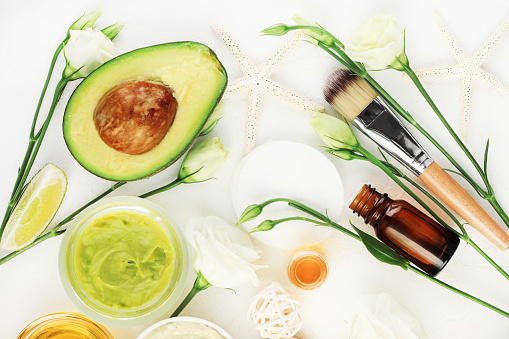 By now, you're probably familiar with the basics of keeping your skin looking and feeling hydrated: drink lots of water, avoid over-cleansing, and be sure to use a moisturizer. There's nothing wrong with following those guidelines to the letter, but sometimes life just gets in the way. If you want to look and feel you're very best, try these 12 home remedies for dry skin.

This is one of the best-recommended home remedies for dry skin in summer, extract it from its leaf and apply it to your skin you will discover some change in your skin, and your dry skin heal after application. Aloe vera gel has been utilized as a homegrown solution for various conditions for ages.

2) HONEY

This helps in removing dead skin cells and it helps in bringing new cells. It is mainly applied to dry and cracked skin.

3) CUCUMBER

This helps hydrate the skin, it also helps in bringing out a good tone and fighting against acne and another breakout.
4) AVOCADO

Applied avocado mashed plus water on your dry skin for nourishment. it has fatty acids vitamins and proteins that help in vitamins and proteins that help in lowing the skin.

5) MILK BATH

Taking milk once a week helps chronic dry skin. It is powdered with almond oil helps in the nourishment of your skin.

6) TOMATO

Tomato helps in brightening and replenishing dry skin, it can also be applied to the hair from sun damage take a slice of it and rub it on the skin to make sure it gets dry before you wash it off.

7) OLIVE OIL

Olive oil helps to clear dryness when applied to the skin, it sinks into the skin and tries as much as possible to massage before going to bed.

8) WATERMELON TONER

Watermelon is majorly good for skin tone and replenishing skin in summer dryness, It helps to slow down and soften the skin.


9) MIXED FRUITS MASK

Mixing different fruits like apples, bananas, or oranges, together and applying them to the face helps in the exfoliation of the skin and helps to improve the tone of the skin. Keep it on your face for about 20 to 30 minutes.
10)Bananas
Not only are they delicious, but they also contain potassium and vitamin A, both of which work wonders on your dry skin! Just mash up a banana and apply it to your face; let it sit for 10 minutes before rinsing it off with warm water.
11)Oatmeal
Oatmeal has long been used as an exfoliating agent in skincare products. Why not use it at home? Make an oatmeal scrub by mixing 2 tablespoons of oatmeal with 1 teaspoon each of honey and baking soda; massage into the skin.
12)Coconut Oil
Coconut oil is a great natural moisturizer and has been used for centuries in the tropics to treat dry skin. It's easy to use, inexpensive and can be found at any grocery store.
You can also find coconut oil in most health food stores. The oil comes from the meat of coconut trees that grow in tropical climates, so it's great for people who live in warm regions.
Using coconut oil on your skin is great because it contains vitamins A and E, which are good for your skin and help keep it healthy. Coconut oil also contains minerals like magnesium and potassium that help keep your body hydrated.
If you have dry skin, try using a few teaspoons of coconut oil every day, it may be what's missing from your routine! You can apply it directly onto your skin or mix it with other oils such as olive oil or sunflower seed oil for an even richer moisturizing effect.
Give Your Skin a Fresh Look With These Summer Skincare Tips.
Moisturize often
Wash your face with a gentle cleanser to keep the skin feeling clean, but not dry. Apply moisturizer every morning and night to keep your skin hydrated and protected.
Layers of skin can become dehydrated without proper moisture, which may lead to cracked or flaky skin.
Stay hydrated
Drink water to replace the fluids that your skin loses from sweating, as well as to flush out toxins from your body. This will help you to have healthier skin.
Apply homemade masks
You can make a mask at home by combining 2 tablespoons of olive oil and 1 tablespoon of honey, then apply it on your face for 15 minutes and rinse off with warm water.
Use sunscreen product
This will protect your skin against the sun.
Conclusion
Not many of us like the idea of using chemical-enhanced lotions and creams. There are many homemade and natural remedies for glowing skin that is easily available at home. We should use them whenever our skin gets dry.
When you use these remedies, you need to remember that it is not a permanent solution for your skin damage. Most of the time, it will help you to stop your skin from getting severely dry skin.
Other Top Related Post