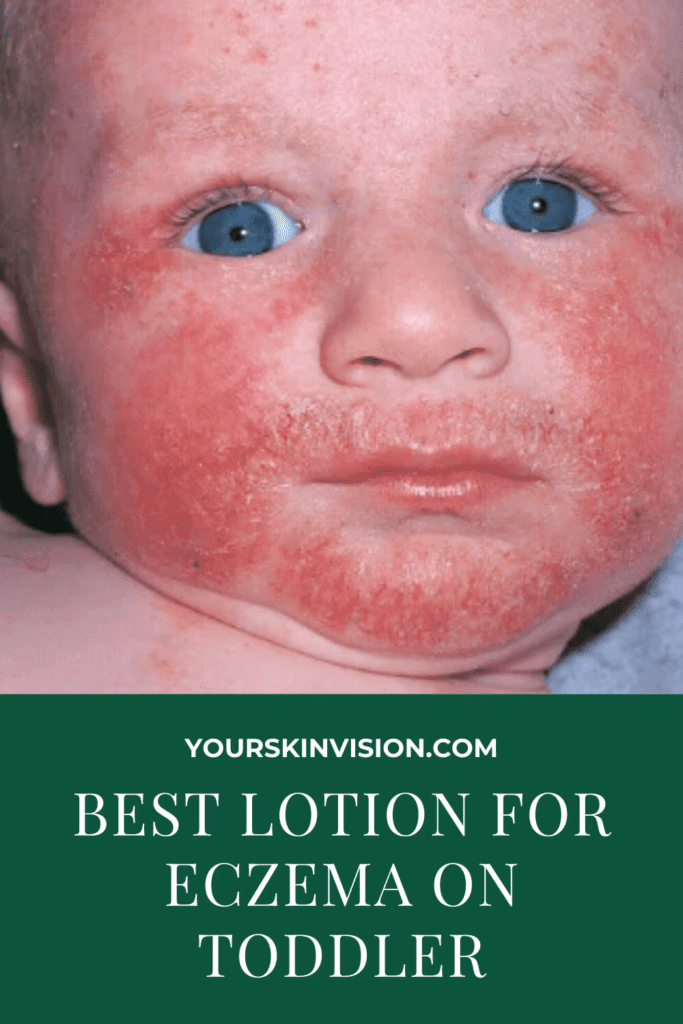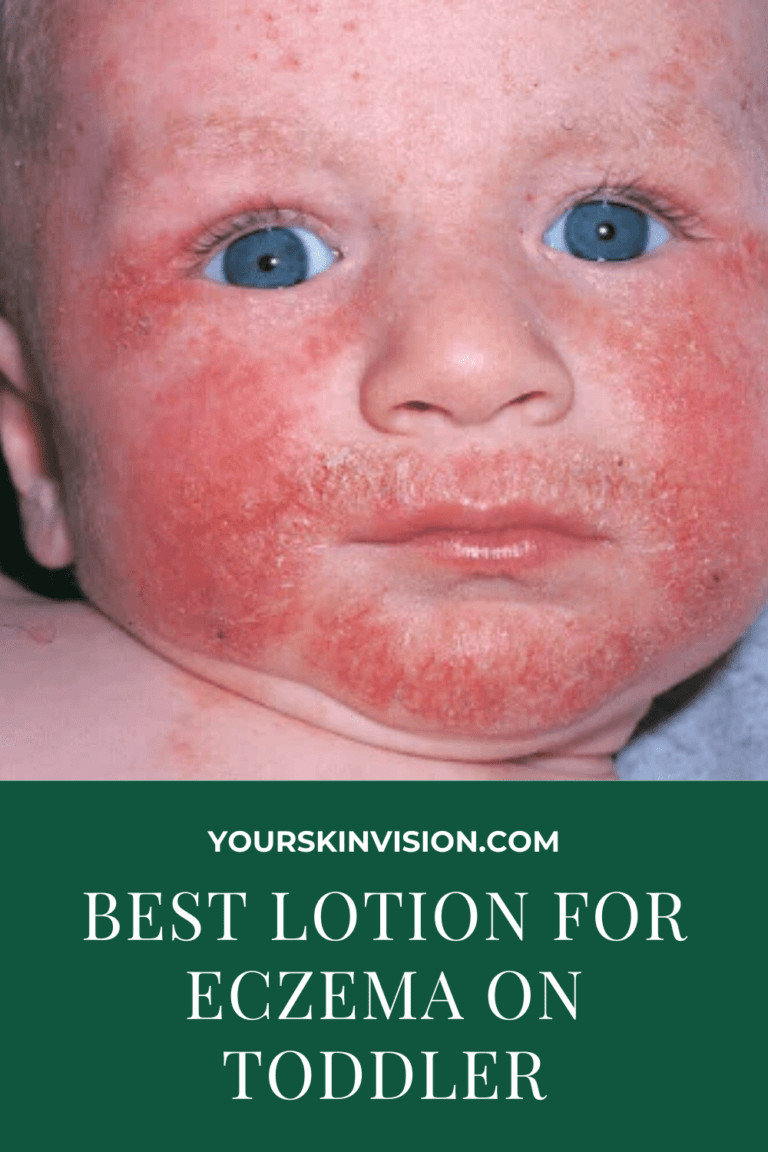 Eczema is very common with toddlers(babies & infants), it comes through a form called Atopic Dermatitis. This form of eczema affects about 15-20% of children globally.
The major cause of atopic dermatitis is still unknown, most dermatologists tie its cause to food allergy and other common triggers like clothing and dry irritating skin. This mainly appears on their cheeks, arms, and legs.
If your child is going through this, do not panic because there are already lotions meant for quick eczema relief.
To help you on your quest, we have listed the overall best lotions for toddlers with eczema, check below.
How We Choose The Best Lotion For Eczema On Toddlers
Due to extreme research, dermatologists have stated that kids battling eczema have very sensitive skin.
In order to be on the safe side, it is ideal to avoid products that can further flare up eczema. Products with the wrong ingredients can worsen the case of your baby's eczema.
For example, an ingredient in cream could flare up or trigger your baby's skin after being used.
So how did we choose the best eczema products? First, we consider fragrance-free products to help prevent irritation and eczema outbreaks in your kids.
Also, we considered products with labels"Hypoallergenic" These products do not trigger or flare-up allergic reactions in your baby.
Secondly, we consider the product type. Is the product a cream, lotion, or ointment?
Creams are made with a lesser amount of oil compare to ointment with a higher amount of oil. They are also absorbed quickly into the skin. The problem here is that some creams are made with an allergenic formula and fragrance.
Ointment on the other hand has the highest amount of oil compared to cream and lotion. Eczema requires something that can absorb without any form of restriction.
We considered lotions for your baby eczema because they are highly water-based. They contain very little amount of oil and can absorb faster than ointment and creams.
The Right Ingredients For A Toddler Eczema Treatment
Toddlers, babies, and infants' eczema requires ingredients with so much moisture. Before shopping for any product, it should have either of these ingredients.
Colloidal Oatmeal
This is one required ingredient for eczema, they are common in most baby eczema products They help in soothing and treating symptoms of eczema
Aloe Vera
Aloe vera is a natural homemade moisturizer used for treating dry skin and eczema. It drastically reduces the outbreak of eczema helping to smoothen irritated skin.
Other very common ingredients include calendula, ceramides, hyaluronic acid, and virgin coconut oil.
What Are The Best Lotion For Eczema On Toddlers
The following are the most recommended products for your child battling eczema
This lotion is best recommended for not only babies but also adults with eczema. It is formulated with colloidal oatmeal to help smoothen the baby's irritated skin.
Approved by dermatologists and is accepted by the national eczema association.
Pros
best recommended to reduce itching
Cons
This product is not only recommended for babies and toddlers but also for adults battling severe eczema.
It is formulated with hydrating colloidal oatmeal to help relieve and smoothen itching eczema flare-up.
Also, it has ceramides, this ingredient helps to defend the skin against moisture loss. Other than treating eczema, it can be used to relieve dry sensitive skin.
Pros
Its petrolatum & silicone-free
It helps in clearing up red bumpy skin
It works for extreemly dry skin
Cons
This product is made with all-natural like organic shea butter. Aloe vera and honey.
All of these active ingredients help to stop eczema flare up and rashes. It also heals itchiness caused by a lack of moistures with the help of organic aloe vera. Best product recommended for kids from a year and above.
Pros
No phthalates and petrochemicals
Its a perfect mild eczema product
Best for clearing up rashes
Cons
When looking for a quicker means to clear up your baby and toddler eczema, call for this product. The wash helps to immediately relieve irritation and itching of eczema skin.
Highly formulated with plant-based ingredients and is not tested on animals.
It is infused with colloidal oatmeal to help smoothen the baby's dry and sensitive skin.
Pros
It is free from harmful chemicals
It is pediatrician-tested
Phthalates and petroluem free
It is also silicon and dye free
Cons
None
Eczema on Toddlers
Eczema act differently in children as the three-phase comes, this phase includes
Apparently, eczema changes in children as growth comes. At infancy, it comes in between 0-6 months after birth. At this stage, it usually appears on their face, checks, and also on their forehead.
The baby's eczema runs with children from 6-12 months, at this stage, eczema is most common on their elbows and knees to easy scratch as crawling takes place.
Eczema in toddlers runs from 2-5 years, at this stage eczema is very common on their mouths, knees, and on their wrists. Sometimes it can also appear on their elbows showing signs of dry scaly skin.
It can later result in a thicker deep line when left untreated.
Major Eczema Triggers In Toddlers
Eczema in toddlers occurs due to the combination of certain genetic characters and some triggers. This triggers includes
Irritants like the use of harsh detergents
Allergens caused by pollens or dust