Eczema is very common in toddlers(babies & infants), it comes in a form called Atopic Dermatitis. This form of eczema affects about 15-20% of children globally.
The major cause of atopic dermatitis is still unknown, most dermatologists tie its cause to food allergy and other common triggers like clothing and dry irritating skin. This mainly appears on their cheeks, arms, and legs.
If your child is going through this, do not panic because there are already lotions meant for quick eczema relief.
To help you on your quest, we have listed the overall best lotions for toddlers with eczema, check below.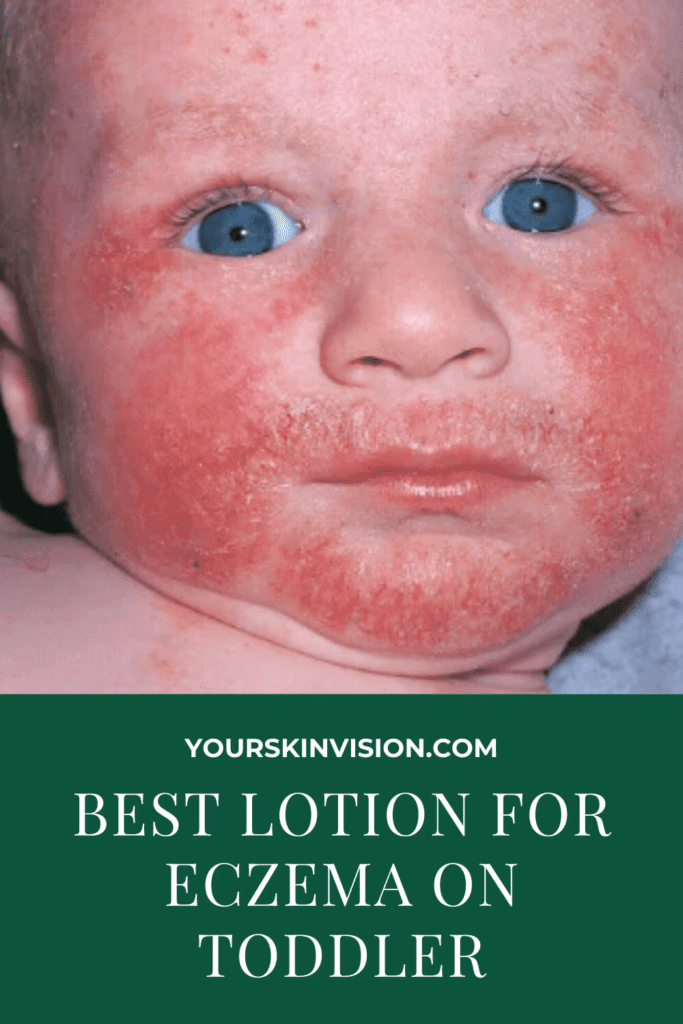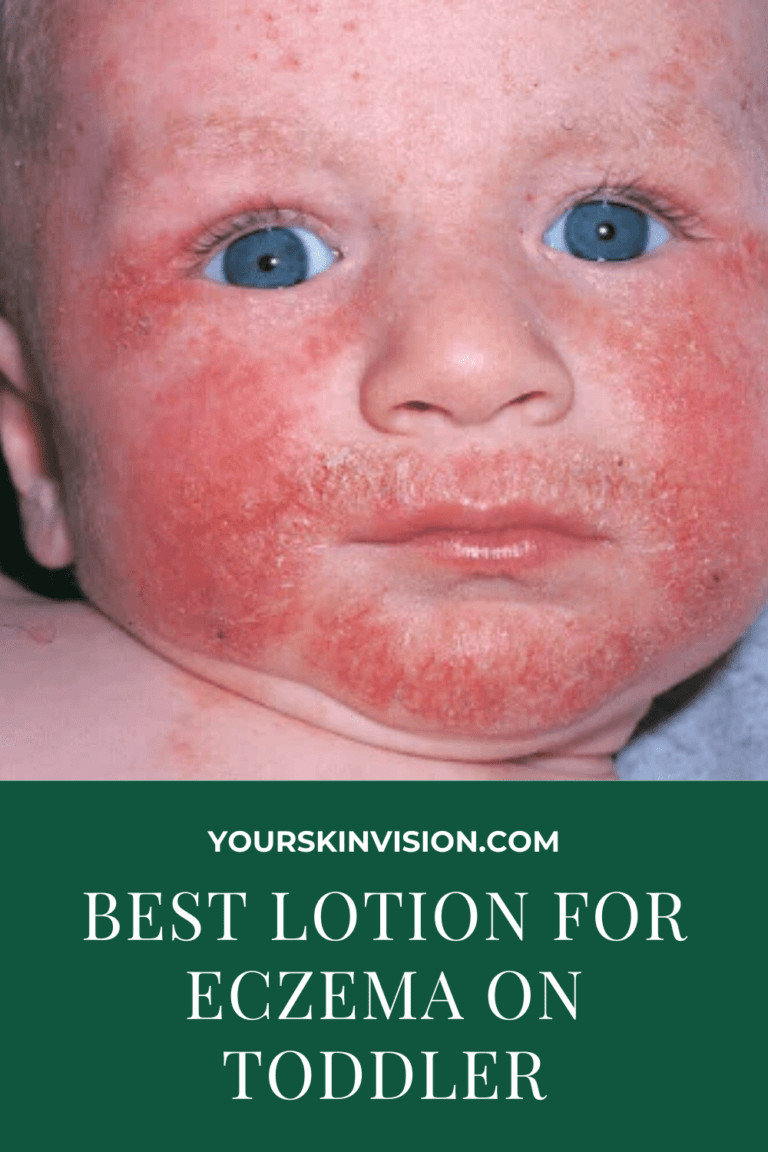 What Are Lotions
Lotions are used to care for the skin after a shower. They can be used to help moisturize the skin or they can be used to combat certain conditions like dry skin eczema and skin irritations. Lotions are not used on their own.
Most are applied with your hands, but there are lotions that you can use with a sponge to make them easier to apply. If you have sensitive skin, you need to make sure you are using the right lotion.
How We Choose The Best Lotion For Eczema On Toddlers
Due to extreme research, dermatologists have stated that kids battling eczema have very sensitive skin.
In order to be on the safe side, it is ideal to avoid products that can further flare up eczema. Products with the wrong ingredients can worsen the case of your baby's eczema.
For example, an ingredient in a cream could flare up or trigger your baby's skin after being used.
So how did we choose the best eczema products? First, we consider fragrance-free products to help prevent irritation and eczema outbreaks in your kids.
Also, we considered products with labels"Hypoallergenic" These products do not trigger or flare-up allergic reactions in your baby.
Secondly, we consider the product type. Is the product a cream, lotion, or ointment?
Creams are made with a lesser amount of oil compared to ointment with a higher amount of oil. They are also absorbed quickly into the skin. The problem here is that some creams are made with an allergenic formula and fragrance.
Ointment on the other hand has the highest amount of oil compared to cream and lotion. Eczema requires something that can be absorbed without any form of restriction.
We considered lotions for your baby's eczema because they are highly water-based. They contain very little amount of oil and can absorb faster than ointment and creams.
The Right Ingredients For A Toddler Eczema Treatment
Toddlers, babies, and infants' eczema requires ingredients with so much moisture. Before shopping for any product, it should have either of these ingredients.
Colloidal Oatmeal
This is one required ingredient for eczema, they are common in most baby eczema products They help in soothing and treating symptoms of eczema
Aloe Vera
Aloe vera is a natural homemade moisturizer used for treating dry skin and eczema. It drastically reduces the outbreak of eczema helping to smoothen irritated skin.
Other very common ingredients include calendula, ceramides, hyaluronic acid, and virgin coconut oil.
Vitamin B12
This ingredient is very effective for treating both baby and toddler eczema. Some dermatologists have stated vitamin B12 helps to improve skin cell reproduction.
What Are The Best Lotion For Eczema On Toddlers
The following are the most recommended products for your child battling eczema
This lotion is best recommended for not only babies but also adults with eczema. It is formulated with colloidal oatmeal to help smoothen the baby's irritated skin.
Approved by dermatologists and is accepted by the National Eczema Association.
Rave Review: "This lotion helps so much for my 16-month-old who has severe eczema! Will continue to purchase. So excited to have this, as she constantly digs her skin when she's itchy."
Pros
best recommended for reducing itching skin
Cons
This product is not only recommended for babies and toddlers but also for adults battling severe eczema. It is formulated with hydrating colloidal oatmeal to help relieve and smoothen itching eczema flare-ups.
Also, it has ceramides, this ingredient help to defend the skin against moisture loss. Other than treating eczema, it can be used to relieve dry sensitive skin.
Rave Review: "I have pretty bad eczema and I've tried so many creams and lotions I've lost count. This inexpensive lotion is the only one that's actually worked! It's creamy enough that makes my skin feel moisturized yet light enough that it absorbs quickly. I always use it right after the shower and my skin has really felt better than anything else I've used, including CeraVe, Eczema Honey, you name it, I've tried it! So I highly recommend it if you have eczema like I do."
Pros
Its petrolatum & silicone-free
It helps clear up red bumpy skin
It works for extremely dry skin
Cons
This product is made with all-natural like organic shea butter. Aloe vera and honey.
All of these active ingredients help to stop eczema flare and rashes. It also heals itchiness caused by a lack of moisture with the help of organic aloe vera. Best product recommended for kids from a year and above.
Rave Review: "This is perfect for my baby with mild eczema. She is no longer scratching and I see no more dry patches on her skin. It's unscented, but has a natural earthy smell that I love! It makes her skin soft and smooth and is easy to apply. I love that it's natural/organic and that we can help save the bees by supporting this product."
Pros
No phthalates and petrochemicals
It's a perfect mild eczema product
Best for clearing up rashes
Cons
When looking for a quicker means to clear up your baby and toddler's eczema, call for this product. The wash helps to immediately relieve irritation and itching of eczema skin.
Highly formulated with plant-based ingredients and is not tested on animals.
It is infused with colloidal oatmeal to help smoothen the baby's dry and sensitive skin.
Rave Review: "I have two young daughters with very sensitive skin. This shampoo/soap worked out really well for them. There's no smell and it lathers up really nicely. We didn't notice any residue after the bath and their skin wasn't dried out. We buy this all the time now."
Pros
It is free from harmful chemicals
It is pediatrician-tested
Phthalates and petroleum-free
It is also silicon and dye-free
Cons
Are you looking for a cream to soothe your baby's eczema? Look no further than Eucerin Eczema Relief Cream. This cream is clinically proven to relieve itchiness, dryness, and redness associated with eczema.
It's also been shown to improve the overall appearance of skin. Eucerin Eczema Relief Cream contains ceramide-3 and licorice root extract, two ingredients that work together to calm and protect the skin.
Apply this cream to your skin daily for long-lasting relief from eczema symptoms.
Rave Review: "This product is good for very dry skin and even good for severe spots called eczema. This heavy thick cream really helps to have relief, especially after frequent hand washing. It provides moisture instantly without a greasy feeling on the skin. It is fragrance-free, so no need to worry about allergic reactions. It comes in a tube container and is easy to toss around or leave on any counter surface."
Pros
Cons
Eczema on Toddlers
Eczema acts differently in children as the three-phase comes, this phase includes
Apparently, eczema changes in children as growth comes. In infancy, it comes in between 0 to 6 months after birth. At this stage, it usually appears on their face, checks, and also on their forehead.
The baby's eczema runs with children from 6-12 months, at this stage, eczema is most common on their elbows and knees to easily scratch as crawling takes place.
Eczema in toddlers runs from 2-5 years, at this stage eczema is very common on their mouths, knees, and on their wrists. Sometimes it can also appear on their elbows showing signs of dry scaly skin.
It can later result in a thicker deep line when left untreated.
Major Eczema Triggers In Toddlers
Eczema in toddlers occurs due to the combination of certain genetic characteristics and some triggers. This trigger includes
Irritants like the use of harsh detergents
Allergens caused by pollens or dust
Best Soap And Lotion For Toddler Eczema
We've all been there. Your toddler comes in from a day outside and it looks like he's been in a fight. As a parent, you panic when the red bumps and welts start to appear all over the child's skin.
But don't worry. There is hope beyond this. Below, we'll take a look at some of the best soap and lotion options for toddlers suffering from eczema.
What Are The Best Soap And Lotion For Toddler Eczema
Best Body Wash For Toddler Eczema
Toddler eczema is one of those skin conditions that can be incredibly difficult to treat. But one of the best things you can do for your toddler is to tackle the issue of eczema. One of the best ways to treat eczema is to give your toddler a bath using a body wash.
This will help clean the excess oil from your toddler's skin and make it easier to get rid of the symptoms of eczema. Below is a list of the best bodywashes for toddler eczema.
What Are The Best Body Wash For Toddler Eczema
Best Probiotic For Toddler Eczema
Eczema is a condition that is often misunderstood by parents and pediatricians. Many people mistakenly think that the only treatment for babies and toddlers with eczema is medication. This is not true.
There are many highly effective treatments available for eczema that are all-natural. Below are some of the best probiotics for eczema treatments on toddlers.
What Are Probiotics
Probiotics are microorganisms that provide health benefits to the body. Probiotic bacteria live in your gut and help maintain a healthy digestive system by helping you digest food, absorb vitamins, and produce vitamins.
Are Probiotics Good For Toddlers With Eczema
Yes, probiotics are a fantastic idea for your kid with eczema, especially if their immune system is already compromised.
Probiotics can help improve the gut flora balance in a baby or toddler with eczema by increasing the beneficial bacteria that live in your little one's digestive tract and helping to keep harmful bacteria at bay.
That means less inflammation, itching, fewer diaper rashes, and a healthier overall balance of bacteria in your child's digestive tract.
What Are The Best Probiotics for Toddler Eczema
Conclusion
We hope you enjoyed our article about the best lotion for eczema in toddlers. With this knowledge, we know that you can make the most of your baby's skin and prevent eczema from occurring with the proper skin care.
So what are you waiting for? pick one of these products, it will help relieve your baby's skin from eczema.
Other Related Articles