Last Updated on January 6, 2023 by louischilton
Dull skin is a common complaint, This skin condition affects those above 30. The excess exposure of the skin to the UV rays causes the presence of dull skin. Other causes include the accumulation of dead skin cells on the skin surface, blemished skin, and oily skin.
The lack of moisture can also influences the presence of dull skin, the lackluster appearance of the skin, loss of natural luminosity due to dryness, and rough bumpy face.
Most often, the symptoms of dull skin appear due to the lack of night sleep, excess dehydration, smoking cigarettes, aging, and environmental toxins.
Dull skin has so many negative impacts on individuals, but don't panic, we are here to help you with the right products.
In this article, we have reviewed the best moisturizers for dull skin that works effectively. They are considered harmless moisturizers.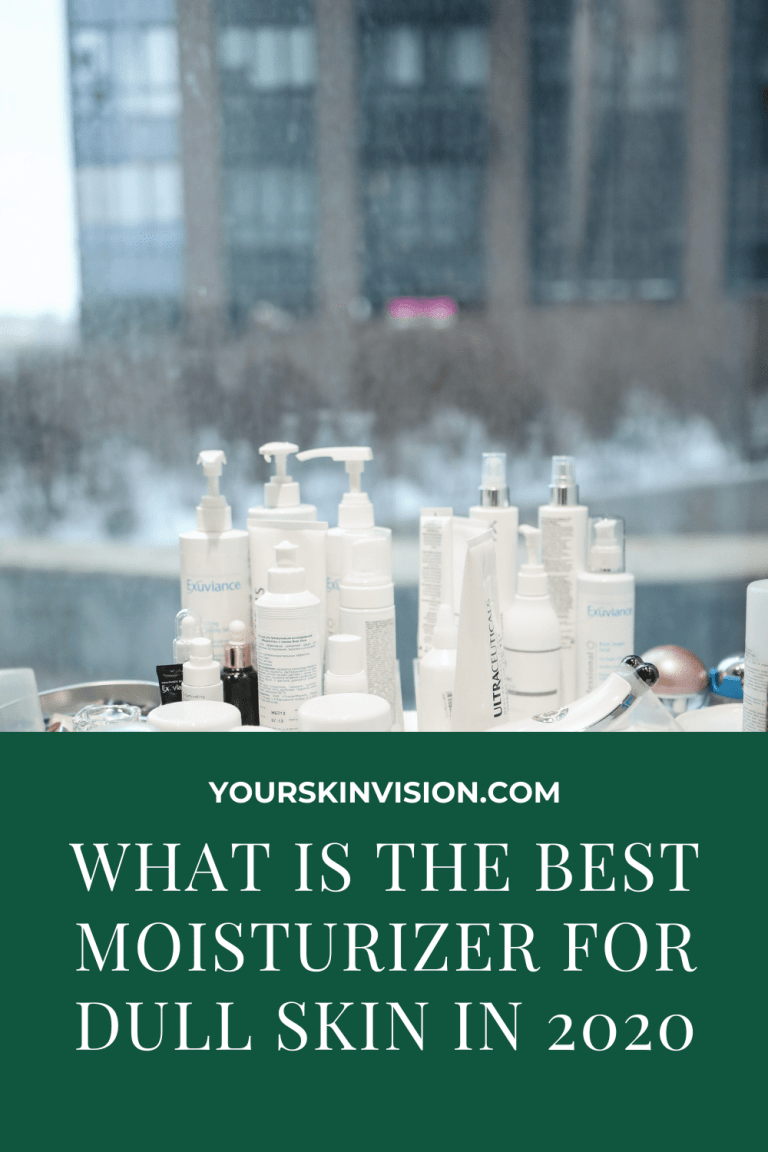 What Are Moisturizers
Moisturizers are a type of lotion people use to hydrate their skin and improve its appearance. Moisturizers are essential for your skin because they replace water, which is lost from your skin every day.
Generally, moisturizers can help trap water in your skin's uppermost layers and then slowly release the water back into your skin throughout the day.
This keeps your skin plump and helps it look healthy and smooth. Moisturizers also contain ingredients that nourish your skin and help it appear younger, such as antioxidants, peptides, and vitamin C.
Who Needs To Use A Moisturizer For Dull Skin?
The effect of dull skin should be a major concern to everyone. You don't need to be a victim before taking the necessary skincare routine.
In order to constantly keep healthy skin, you need a moisturizer to help reduce all skin problems.
Moisturizing every time helps to reduce the chances of developing dull skin and also helps to retain your natural glow. Also, they can help combat sagging skin, incoming skin blemishes, and eczema.
Moisturizers are formulated for everyone, not just dull skin, They are meant for all skin types including aging skin. They are formulated with anti-aging ingredients to help fight against wrinkles and fine lines keeping your skin younger.
Are These Moisturizers For Dull Skin Different From Regular Ones?
Yes! There are different moisturizers for dull skin out there, some are not very effective. So, how do you differentiate a good moisturizer from a regular toxic one?
Some moisturizers contain harmful ingredients that can cause further irritation e.g. mineral oil, propylene, glycol, fragrances, synthetic dyes, parabens, retinol, petroleum-based products, and even alcohols.
The moisturizers in this article are different from regular ones because they contain safe and effective ingredients. These ingredients include
Others include glycerin and lactic acid which makes them different from regular ones.
How To Choose The Best Moisturizer For Dull Skin
So you've been struggling with dull skin lately. Is it that time of year again? We feel you. But don't worry, you can get your glow back. Here are our top tips for choosing the right moisturizer for dull skin
know Your skin type. In order not to buy the wrong product, choose with your skin type in mind. If the product isn't right for your skin type it won't be as effective and could aggravate existing conditions. If you are not clear with certain factors, see a dermatologist for help.
Don't pick a face moisturizer with sunscreen in it. Sunscreens tend to be heavy, which can clog pores and make fine lines look more prominent than they are.
Choose a lightweight formula with hyaluronic acid or vitamin C or both. These ingredients help your skin hold on to moisture, making it look fresh and plump all day long
Look for an anti-inflammatory moisturizer if your skin is irritated or red—this will help reduce swelling and give your complexion a less-inflamed appearance.
If you want to address dark spots, look for products with licorice root extract or vitamin K. These ingredients help to fade discolorations over time as they stimulate collagen production and cell turnover in the epidermis.*
What Are The Best All Natural Moisturizer For Dull Skin In 2020?
We have a wide range of moisturizers for dull skin but the ones that will be reviewed below are the best moisturizers for dull skin. They are safe and harmless
Shea Moisture Coconut & Hibiscus Radiance Moisturizer For Dull Skin is an oil-free moisturizer Who says you can't glow in the dead of winter?
This radiance-boosting moisturizer glides over skin to fade dark spots and brighten lackluster skin, leaving you with a radiant look that's ready for any occasion.
The oil-free moisturizer features nourishing hibiscus extract to moisturize skin, while coconut oil and vitamin C help even skin tone and firm the look of fine lines. The lightweight formula absorbs quickly into the skin and smells like fresh tropical flowers.
Pros
It's not greasy or sticky
Cons
This highly-rated product is a multi-use cream used to target dry or dull skin leaving it plump, nourished, and moisturized.
It is formulated with active hyaluronic acid, this ingredient sinks deep into the skin for a radiant smooth growth. This moisturizer is best for dull skin and the best hydrating toner moisturizer.
Pros
Its a lightweight product
CONS
Not good for those with sensitive skin
Refresh, hydrate, and plump skin with Dr. Dennis Gross Hyaluronic Marine Hydrating Modeling Mask. The modeling mask forms a moisture barrier, while simultaneously infusing skin with antioxidants and soothing botanicals to help achieve smoother, fresher-looking skin.
It also contains hyaluronic acid which locks in moisture to leave the skin less dry, dull, tight, and dehydrated. This one-of-a-kind formula can be applied once or twice a week to combat dryness caused by aging.
Pros
Cons
This moisturizer is basically made to smooth texture, diminish dullness, improve clarity, target congestion, hydration and reduce the looks of lines.
It contains key ingredients like glycolic acid and lactic acid which help to brighten, smoothen, and improve line and color. Other ingredients include; shea butter and fermented black tea.
This product is formulated with skin-beneficial ingredients that are innovated in the lab or come straight from nature.
It works instantly to edit skin imperfection and long-term damage. Skin editor smoothes rough and bumpy texture, diminishes dullness, and brightens dark damages.
Pros
Great for blackheads
Free of known irritants and toxins
Sulfates -free
Phthalates-free
Mineral oil-free
Petrolatum-free
, parabens-free
Fragrance and dyes free
. Clinically tested for safety+ efficacy
Never tested on animals.
Cons
This lightweight non-greasy formula is rich in minerals and botanical extracts, including green tea to help soothe dull dry skin without clogging pores.
It contains active hyaluronic acid, which gives your skin a daily dose of hydration to help prevent skin from dehydration. The product also helps to deliver hydration to dry, acne-prone skin.
This lightweight moisturizing serum is designed to deliver hydration to dry irritated skin and dull tired-looking skin.
Pros
Non-comedogenic
The product does not irritate sensitive skin
Clears breakouts
Non-greasy
Non-sticky
Cons
Murad revitalizer recovery serum
This serum is recommended for dull skin because it helps in boosting softness and moisture. It contains active ingredients like niacinamide, glycerin, and so on.
Free from alcohol and restores moisture balance & softens skin. It is chemically tested for sensitive skin, visibly reducing redness and dark circles.
Smoothes the appearance of lines, re-invigorates tones and reduces eye puffiness, and also refines texture. It is great for all skin types including oily skin
Other Top Related Articles