It's well known that age is a big factor in the rate of skin aging. Along with that environmental factors such as the sun, pollution, smoke, and alcohol also affect the way you age. Therefore, in order to slow down or reduce the outbreak of aging skin, you need to work on both internal and external factors.
The best way to do this is by using a serum that covers all your bases, which is why you need a serum for day and night. This blog will look at the best day and night anti-aging serums.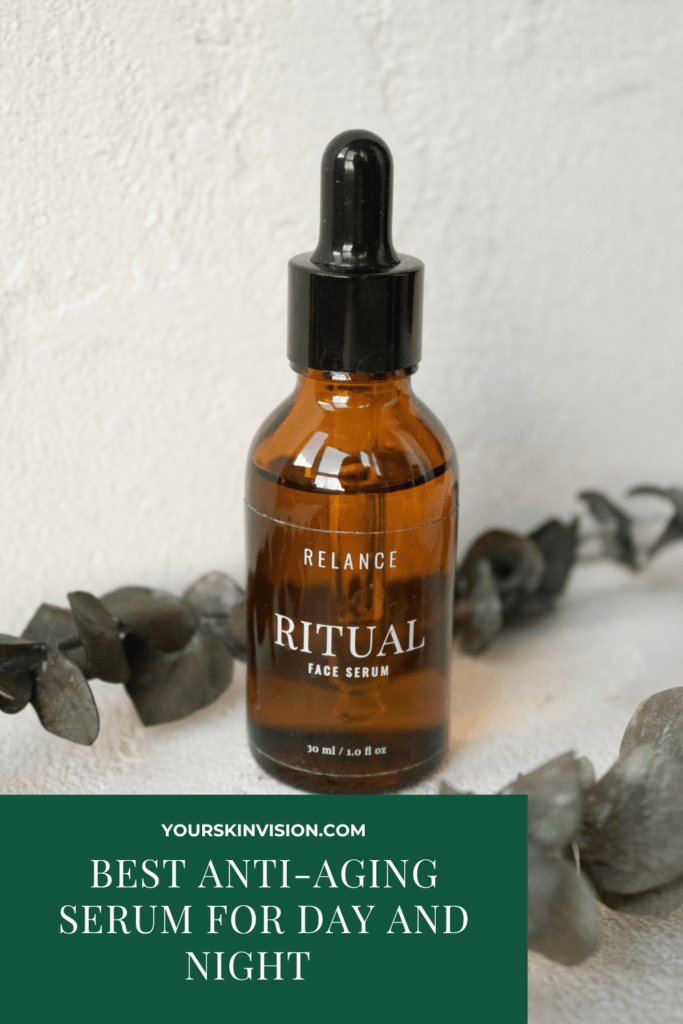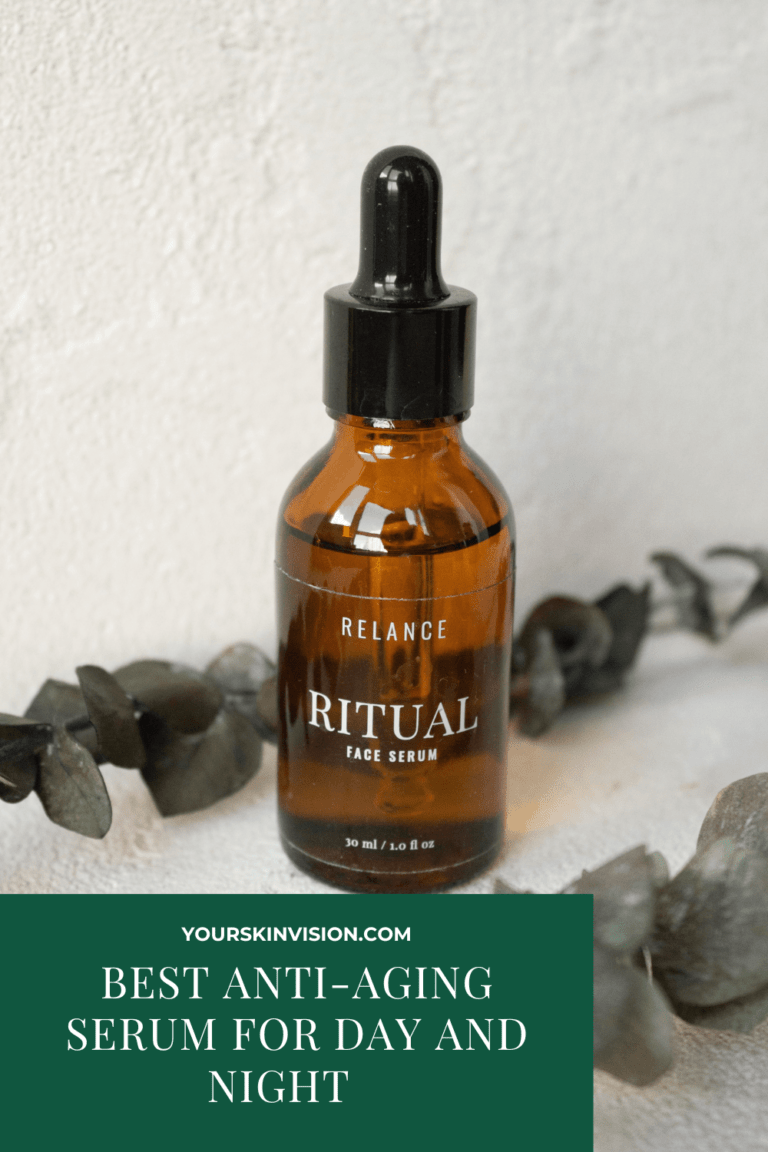 A Quick Look At The Best Anti-Aging Serum For Day And Night
All About Serum
Serums are one of the best anti-aging products that penetrate deep into the skin and nourish the cells from within. Serums are often referred to as a hydration booster, which can be helpful in helping your skin regain its natural moisture after you have removed makeup or cleansed it.
They tend to be quite light (and sometimes even watery) in consistency, so they don't feel heavy or oily on your face. Serums are meant to help restore moisture and reduce fine lines and wrinkles. They can also be used as an anti-wrinkle treatment.
Serums come in a variety of different forms: oily or gel-like; thin like water. Some serums start out as an oil base while others start out as a water-based base (like hyaluronic acid).
The key thing to remember is that serums are meant to be applied after cleansing but before moisturizing. This will allow your skin to absorb the active ingredients more effectively and also helps reduce irritation caused by the application process itself.
Does Everyone Need A Serum?
Serums are great for people with normal, acne, and dry skin. They are formulated for everybody but are most recommended for older skin that is beginning to show signs of aging. If you have sensitive skin, you may want to avoid serums with too many ingredients. Some of these extra ingredients may irritate your skin.
If you are looking for a new skincare product to try out, consider using a serum first and then adding other products to your routine if necessary.
Are These Day And Night Anti-Aging Serums Different From Regular Once
The first difference is, the products listed here have special ingredients that work better on your skin than regular ones. Regular serums are made up of chemicals that are very harsh on your skin.
The Day and Night Anti-Aging Serum in this article are infused with natural ingredients that will not damage your skin or cause any side effects. If you are looking for a product that will help you get rid of wrinkles, then this is the best choice for you.
Another big difference between the product here is they contain many more ingredients than regular ones. Some serums majorly have one ingredient like retinol. Retinol can make your skin look younger, but it's not enough by itself to get rid of those aging signs completely.
To eliminate wrinkles, and fine lines completely, you need multiple ingredients in your anti-aging serum such as hyaluronic acid, vitamin C, peptides, and others… All these ingredients work together to create an effective formula for getting rid of wrinkles quickly.
How To Choose The Best Anti-Aging Serum For Day And Night
There are a lot of options when it comes to choosing the best anti-aging serum, and it can be a little overwhelming. But don't worry, we have got you covered.
The first thing to consider is your budget. You want to make sure you are getting a quality product that won't break the bank, but also one that's going to treat all of your skin issues, from fine lines to wrinkles.
Look for serums that have hyaluronic acid and peptides in them, as these are two of the most effective ingredients for boosting collagen production and helping your skin look younger.
If you are looking for something more targeted than just anti-aging benefits, though, there are lots of options out there. Some serums contain vitamin C or retinol as well as other antioxidants like vitamin E and alpha hydroxy acids (AHAs).
AHAs help slough off dead cells while also brightening your complexion by reducing inflammation and smoothing wrinkles while promoting collagen production in your skin cells (hence why they are so popular). Vitamin C can help boost collagen production and reduce inflammation too.
How To Use A Face Serum Correctly
Face serum is a product that you can use to help boost the health of your skin. It's not just something you slap on, it has to be used correctly to get optimal results.
When you are using face serum, you want to make sure that you are using it at least twice a day (or more), and each time you apply it, make sure you wash off any excess oil before applying more. If you don't do this, your skin could end up looking oily or even break out from the extra oil.
You also want to use face serum in conjunction with other products that are designed for your skin type, for example, if you have dry skin, try using a regular moisturizer after your serum because moisturizer tends to be thicker and can help hold the lightweight serum on your skin.
What Are The Best Anti-Aging Serum For Day And Night
Pick any of the following products, these products are infused with ingredients that help to drastically reduce all aging appearances.
Improve your skin's appearance over time with TruSkin Naturals' anti-aging skincare products. This anti-aging skincare product contains powerful ingredients and vitamins to help reduce the appearance of fine lines, wrinkles, and brown spots, improve the overall quality and texture of the skin, and more.
Look years younger and get the youthful skin you have always wanted with this serum. The serum is a nighttime formula that helps to firm and brighten skin. The daytime formula is designed for use during the day and contains ingredients that help to reduce the visibility of pores, clarify the skin, and protect the skin from the sun.
Pros
It supplies hydration with the help of hyaluronic acid
It's fragrance-free
The serum helps to remove sunspots and wrinkles
cruelty-free
Parabens-free
Sulfate-free
PEG-free
Phthalates-free
Cons
---
Take your anti-aging regimen up a notch, with the bundle of laser and serum technologies. It features a powerful, yet easy-to-use, handheld laser and a serum that uses bio-stimulants to improve cellular repair and boost collagen production.
Both products work to eliminate fine lines and wrinkles and brighten and tighten your skin. The serum contains hyaluronic acid, to increase collagen production and help in deep skin hydration. Hyaluronic acid also helps to combat dry aging skin. Everything you need to look young is included in the hand-held laser system.
Pros
It is formulated with natural ingredients
It has no harsh side effect
Cons
---
This serum is designed to lift, firm, and tighten the skin to reduce the appearance of fine lines and wrinkles. It helps to improve the skin's strength and suppleness giving it a radiant glow. It contains potent skin emollients to provide powerful skincare and a patented active ingredient to help reduce the appearance of wrinkles and sensitive skin.
Pros
No fragrance
Parabens-free
Sulfate-free
Cons
---
This Vitamin C and retinol serum is designed to help you achieve brighter, younger, more resilient skin. The product features a day and night serum combo that can be used at the same time for twice the skin-transforming power.
The day and night serum is a lightweight serum that helps to reduce the appearance of fine lines, wrinkles, and other aging signs. The serum also features hyaluronic acid to help add moisture to the face and skin nourish the skin and help to retain its natural glow. It is suitable for women & men and all skin types.
Pros
No greasy
Fragrance-free
Free of synthetic color additives
It helps to restore dry and dehydrated skin
Cons
---
This rosehip night serum is a perfect serum used to combat fine lines and wrinkles on the face minimize dark spots and stimulate Collagen and Elastin to shrink pore size and develop an overall brighter, clearer, and more even complexion.
The vegan serum is also formulated to help combat blackheads and acne breakouts. It works for all skin types including sensitive skin.
Pros
It helps to combat eczema
The serum is not tested on animals
No chemicals & fillers
GMOs & Parabens free
No artificial Preservatives
Its sulfates free
Phthalates-free
It helps to improve pores and flakiness
Cons
Best Anti-Aging Serum For Deep Wrinkles For Older Women
Normal and deep wrinkles are a natural part of aging, but the rate at which people are aging does not have to be normal. As technology advances, science has been able to find ways to slow down this aging process.
One of these involves the use of anti-aging serum. Using anti-aging serums is a great way to help reduce the effects of aging on your skin. There are many different anti-aging serums on the market and they will generally contain similar ingredients.
Below are some of the best anti-aging serums for deep wrinkles for older women.
What Are The Best Anti-Aging Serum For Deep Wrinkles For Older Women
Best Day And Night Serum For Acne Prone Skin
Acne is a serious issue that millions of people face. The reason why it is such a serious issue is that it can affect your confidence and also make you really awkward when you have to talk to new people.
That is why there are thousands of products in the market that are designed to help you manage and reduce acne breakouts. But with the many products being launched every day, it can be hard to know what works best. Below, we have listed the best night and day serum for acne-prone skin.
What Are The Best Day And Night Serum For Acne Prone Skin
Best Daytime Face Serum For Dry Skin
If you have dry skin, you know that the skin on your face is also affected by dryness. So, you want to make sure that you choose the right face serum for you. You need to choose one that will hydrate and moisturize your face.
Finding a good daytime face serum to use during the day is not an easy task. We will look at some of the best daytime face serums for dry skin and their recommended ingredients.
The Best Serum Ingredients For Dry Skin
Dry skin is a real problem. It's very common, and it can be tough to get rid of. Here are some of the best serum ingredients for dry skin:
Hyaluronic Acid
This ingredient moisturizes and hydrates your skin, making it look plump and youthful. It's especially effective on dry areas like the face, elbows, and knees, where it helps keep moisture locked in instead of being washed away with sweat.
Rosehip Oil Serum
This serum uses extracts from rosehip and lactic acid to nourish your skin and give it a youthful glow.
Aloe Vera
This serum is rich in vitamins A and E, which help reduce wrinkles and keep your skin looking fresh.
Shea Butter Serum
Shea butter has strong moisturizing properties that help keep your skin hydrated and smooth.
What Are The Best Daytime Face Serum For Dry Skin
Best Anti-Aging Serum For 60s
We are living in the 21st century, and it's a time when we get everything at our fingertips. One of the things that we overlook is our skin. Our skin is one of the first features that show our age, and it can make us look older than we are.
Most women and men are concerned about the signs of aging, especially those over 60. That is why we are here to help. Below are the best anti-aging serum for the 60s. These serums will help you look younger and give you a youthful appearance.
What Are The Best Anti-Aging Serum For 60s
Conclusion
Aging is an inevitable process, but that doesn't mean that it has to be debilitating. Your skin is one of the first things to show the signs of aging, so it's important to take good care of it. The best anti-aging serum for day and night can help you to keep your skin at optimal health and improve the structural integrity of your skin cells.
The serums in this article can help fight the signs of aging and keep your skin looking young and healthy. If you have any questions, please contact us anytime at [email protected]. Thank you for reading, and we hope to hear from you soon.