Last Updated on December 3, 2022 by louischilton
There are many brands in the world of skincare that you might not be familiar with. A skincare brand might be new to you or there are just a lot of different brands out there.
It can be hard to know which brands are worth the money and which ones are not. This blog will help you out. It will show you some of the best brands that make quality serums.
These brands are highly rated, they also have a high customer satisfaction rating, and be recommended by other bloggers. So if you are looking for a new skincare brand to try out, you can take a look at these recommendations.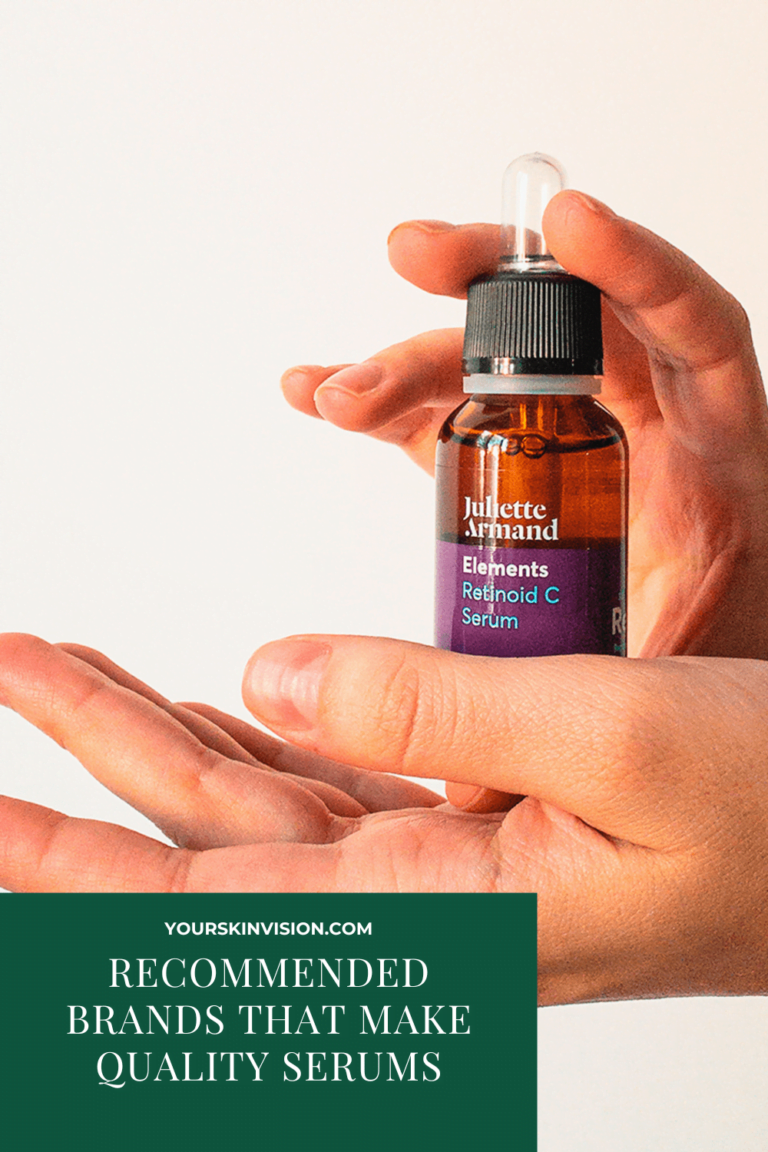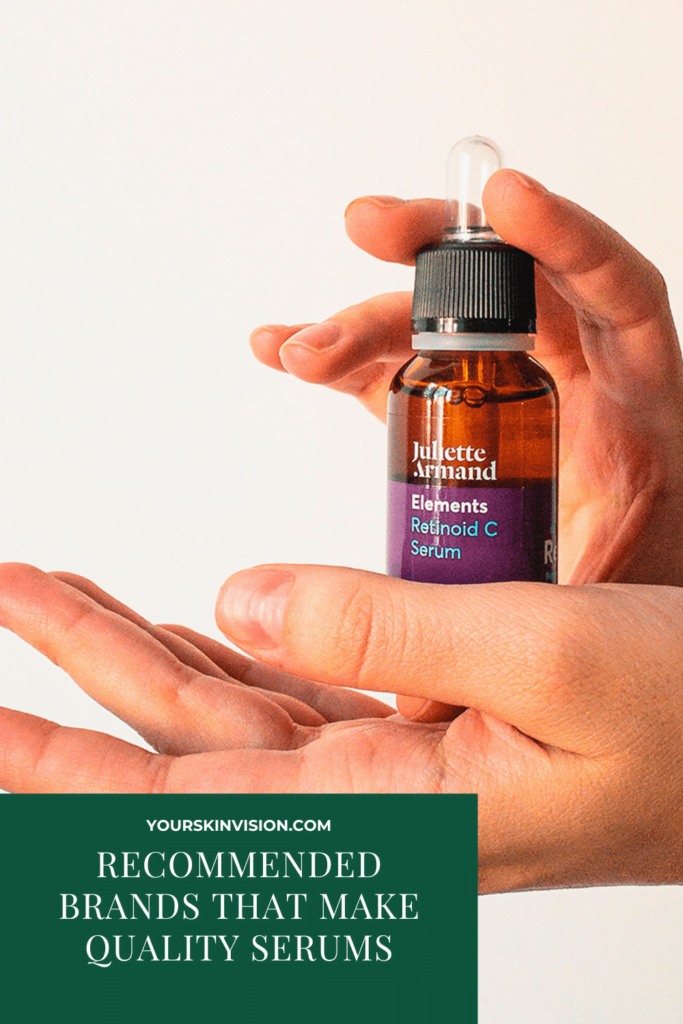 What Are Serum
Serums are skincare products that add hydration and nourishment to your skin. They work by infusing the skin with active ingredients, which can help fight signs of aging like fine lines and wrinkles and improve the overall texture of your complexion.
Serums also contain anti-aging ingredients like hyaluronic acid (HA), ceramides, and peptides that can help reduce the appearance of crow's feet, dark spots, and fine lines.
Serums are formulated with ingredients including vitamins A, C, E, B5, B3, and Ferlic Acid. Hyaluronic acid (HA), is an ingredient that helps retain moisture in the skin.
Serum Vs Moisturizers
Serums are a concentrated form of your favorite moisturizer, which means they can deliver more moisture and other benefits than regular moisturizers.
On the other hand, moisturizers are usually thicker than your serum. Serums are thinner and lighter.
Serums are often more concentrated than lotions and moisturizers, so one teaspoon of serum is going to be much more effective than one teaspoon of lotion. They usually contain the same ingredients as facial moisturizers, except they're in smaller quantities.
Serums also have added benefits that make them worth using over traditional moisturizers. They help with hydrating dry skin and soothe irritated skin caused by acne or rosacea. Some serums contain anti-aging ingredients that can help with wrinkles and fine lines too.
The Top Recommended Serum Brands
Some of the most popular brands are SkinCeuticals, Obagi, Kiehl's, Drunk elephant, and Murad. Each company has a broad range of products that will suit anyone's specific needs.
The goal of serums is to amplify the absorption of other skin care products. Serums are often used as a base before applying any other skin care products, they can be used after cleansing and toning and before moisturizing.
In general, serums are stronger than cleansers and toners. They are typically more concentrated than moisturizers.
SkinCeuticals
SkinCeuticals is one of the most popular skincare companies in the world. They have a wide range of products that target various skin conditions, including acne, rosacea, and aging skin. They also offer a variety of serums for different skin types.

Also, they offer a variety of treatments for these skin conditions as well. SkinCeuticals focuses on preventive care, so they offer products and treatments to keep people looking young and healthy. Some of their serum products include:
Obagi
Obagi is another well-known skincare company that manufactures quality serums for
various skin conditions such as acne, rosacea, and aging skin. Obagi has been making quality skincare products for over 30 years.
They manufacture a variety of serums, moisturizers, and other skincare products for topical application. Their serums are designed for many skin care conditions such as wrinkles, oily skin, acne, and rosacea. Some of their serum products include:
The Murad
The Murad skincare company was founded in 1983 by Dr. Howard Murad, a dermatologist who is committed to the health and appearance of his patients.
Murad was also an advocate for healthy living and led by example, never smoking or drinking alcohol. His commitment to these values is evident in his products' natural, chemical-free ingredients that are still made with the highest standards of quality.
Murad is a less-known, but quality skincare brand. They offer serums for different skin conditions such as acne, rosacea, and aging skin.
The brand is not well-known because they don't advertise very much but its products are amazing and worth trying. Some of their serums include:
Drunk Elephant
The Drunk Elephant brand is known for its high-quality skincare products, but it's not all about the products. The brand also has a social media presence that clearly demonstrates the company's commitment to the community.
Drunk Elephant is especially known for its range of products that are made with a single ingredient and don't contain any parabens or synthetic fragrances. The company has also been featured in Forbes because of its commitment to using ingredients from nature without adding chemicals or fillers.
They also make quality serum that helps with different skin problems including aging skin. Some of these serum includes:
Kiehl's
Kiehl's is another great example of a skincare brand that does more than just make products, it also makes an effort to engage with customers through its social media channels, which are always filled with interesting facts about its products and their features.
The brand is known for making products that are gentle and effective, including many skin care lines with soaps and cleansers made from natural ingredients.
The brand also makes an array of serums that have been proven to improve the appearance of skin by reducing wrinkles, increasing collagen production, and more. Some of their serums include:
Conclusion
We are so glad you found our blog post on recommended brands that make quality serums. Our list of recommended brands is a great starting place for anyone looking to buy quality serums.
We hope that you find the perfect quality serum for your skin type. If you have any questions, please don't hesitate to reach us at [email protected]. Thank you for reading, we would love to hear from you.
Other Articles