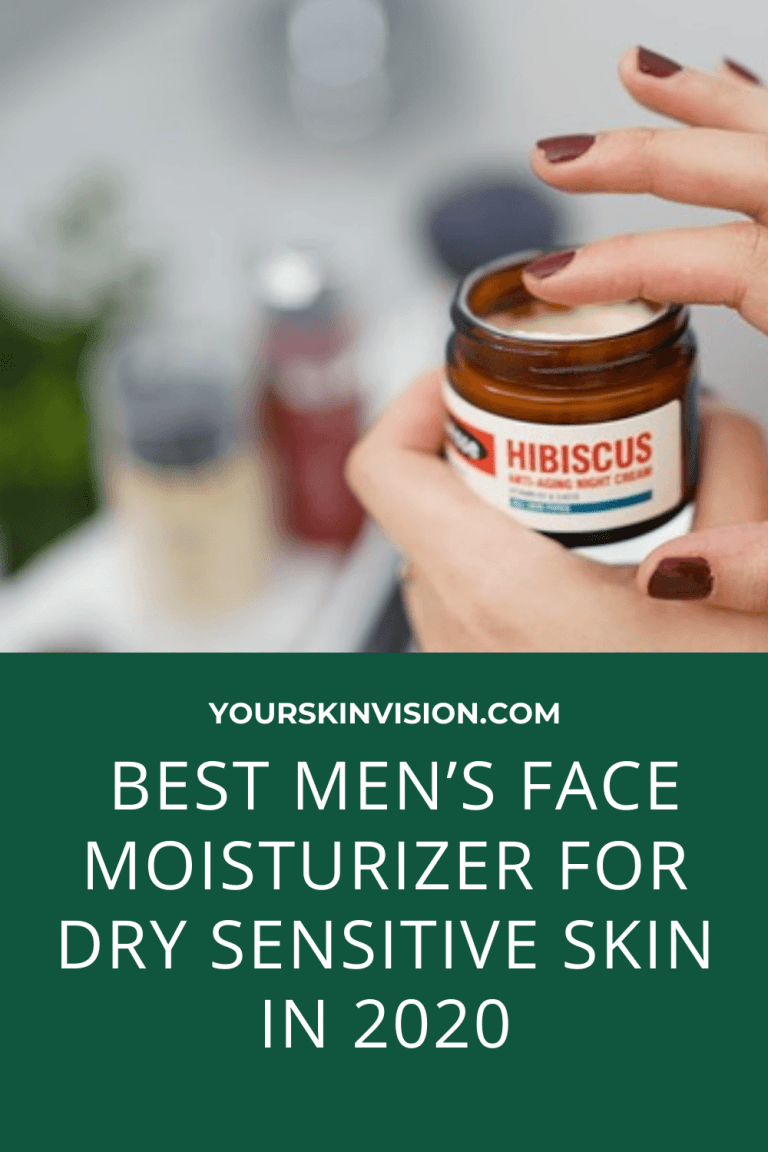 Ideally, it can be a double headache battling not just sensitive but dry sensitive skin. A survey carried out in the U.S shows that 38% of roughly 500 men have dry sensitive skin. This problem is more prone to women than men.
The major cause of this problem includes low humidity during winter and the use of irritating ingredients/detergents such as sodium lauryl and sulfates.
Some internal causes of dry sensitive skin include aging, overall health, and most importantly genetics.
Basically, the outcome of these includes itching, cracking, redness, loss of moisture in the skin, eczema, and dermatitis (product of itching).
This has caused so many men and women to look less of themselves, They shouldn't be anymore because, in this article, we have reviewed the 7 best men's face moisturizers for dry sensitive skin. They are listed below.
Who Needs To Use Men's Face Moisturizer for Dry Sensitive Skin In 2021
One of the reasons you really need a face moisturizer as a man is to bring out your best looks, moisturizing your face will help prevent further breakout and reduce the activity of acne. So moisturizing helps to keep the skin healthy and protect it from irritation.
The most important part of the body a person looks at is your face, your face accounts for more ratings than other parts of the body.
It appears that the opposite sex is really much more interested in your face than your biceps, triceps, or figure especially if you are a man. There is a great need to use a face moisturizer to keep healthy and hydrated skin.
Are these men's face moisturizers for dry sensitive skin different from regular ones?
Yes! From different studies carried out so far, we have been able to understand that some face moisturizer contains harsh ingredients which tend to hasten up this dry sensitivity in your skin and even cause irritation. These ingredients include;
Fragrance: All forms of fragrance are irritating.
Benzoyl peroxide: It results in peeling, itching, and other irritation when applied to dry sensitive skin.
Retinoids: They help with wrinkles
Sodium lauryl sulfate
Sunscreen chemicals
Alcohols: This causes a quick-dry effect.
So it is therefore important to watch out for these ingredients when buying a particular moisturizer for your face. A good moisturizer should help increase the water content in the skin and with ingredients that are similar to the natural skin.
The following ingredients are best for dry sensitive skin. They should be in a moisturizer and they include;
Lactic acid, Aloe vera, Alpha hydroxyl acid, Oatmeal
Glycerin, Honey, Antioxidants, Shea butter
Hyaluronic acid, ceramides, Cucumber
Argan oil Borage oil Naicinamide
Coconut oil
The above-named ingredients should be present in a good face moisturizer because they are harmless. Try as much to avoid ingredients like fragrance, parabens, and phthalates. This ingredient cause skin irritations.
How do I choose the best Men's Face Moisturizer For Dry Sensitive Skin in 2021
It is pertinent to know about a particular product before buying it because the wrong product can be so painful. The following are tips or steps on how to get the right moisturizer for your face and include;
Try to understand your skin type:
It is very important for you to know your skin type because different ingredients work differently.
For example, the types of ingredients for combination skin are not the same for dry sensitive skin. So if you don't know your kind of skin defect, it is advisable you see a dermatologist for proper investigation and diagnosis.
Try as much as possible to avoid ingredients that are harmful like retinol, sodium lauryl sulfate, and so on.
Pick up a natural moisturizer with the basic harmless ingredients listed previously
Think about the texture of the product because dry sensitive skin needs a heavier creamer formula to lock in moisture and you feel it is on your face when applied (this talks about the product weight).
Try as much as possible to read a product label
Try as much as possible to buy products labeled allergy-tested that is they do not cause an allergic reaction.
What Are the Best Men's Face Moisturizers For Dry Sensitive Skin In 2021
The products reviewed below are the best men's face moisturizers for dry sensitive skin and they are;
Brickell's men's product contains active ingredients like aloe vera which penetrates the skin to supply moisture and antioxidants to your tissue.
The active hyaluronic acid and jojoba in the product create a protective cushion to help firm up and nourish the skin. The green tea ingredient also provides anti-aging antioxidants to reverse signs of aging.
This men's facial moisturizer is all-natural and organic. The product is formulated for men of any age with normal, oily, sensitive, and dry skin.
Pros
No fragrance
It has zero sulfate
Paraben-free
It is also free from glycol
Lightweight
It absorbs quickly
oil-free
Doesn't clog pores
Cons
Looking for a face lotion that will help you achieve and maintain healthy, hydrated skin? Introducing Physiogel Daily Moisture Therapy Face moisturizer, a light and refreshing moisturizer that is clinically proven to help replenish and strengthen your skin barrier.
Formulated with a unique combination of essential lipids, ceramides, and natural ingredients, this lotion helps to immediately hydrate and soothe your skin while also providing long-lasting moisture.
Physiogel Daily Moisture Therapy Face Lotion is ideal for all skin types, including sensitive skin, and can be used both morning and night.
Pros
Dermatologist recommended
Clinically proven to strengthen and replenish the skin's moisture barrier
Its a lightweight product
Cons
The moisturizer was designed to help combat dry sensitive skin. This light, refreshing cream is perfect for those who are looking for an organic and natural way to moisturize their face.
Aloe vera has been used for centuries as a natural remedy for skin conditions, and it is perfect for those with sensitive skin. This cream is light and non-greasy, making it perfect for everyday use
And is highly hypoallergenic, and paraben-free. It also improves creeper skin with intense moisture and leaves skin looking healthy, soft, and moisturized. It can be used daily both day and night.
Pros
It reduces wrinkles and fine lines
Perfect for dry sensitive skin
It reduces redness and acne scars
Highly recommended for eczema
It's a vegan formula
Cruelty-free
GMO-free
Fragrance-free
Cons
Looking for an intense moisturizer that won't leave your skin feeling dry and irritated? Look no further than EltaMD's Intense Face and Body Moisturizer for Sensitive & Dry Skin.
This unique formula is designed to provide long-lasting hydration without causing redness or irritation.
It's perfect for those with sensitive skin who are looking for a product that will give them the hydration they need without any unwanted side effects.
Pros
It's a dermatologist-recommended skin care product
No parabens and preservatives
Its a lightweight product
Cons
This natural facial moisturizer provides intense hydration that nourishes and regenerates skin to improve tone. it is made up of naturally derived ingredients such as citric acid, shear butter, glyceryl stearate, and others that are made safer for all skin types, especially for dry sensitive skin.
It also carries out an anti-inflammatory activity and can be applied daily to clean and hydrate the skin. This face moisturizer also helps to diminish the appearance of fine lines, wrinkles, and signs of early aging skin.
Pros
Fragrance-free
Paraben-free
Its cruelty-free (not tested on animals)
Do not contain any animal-derived ingredients
Vegan
Supports All Skin Types
Gentle on Very Dry, Sensitive Skin
No Sulfates, SLS, GMOs, or Alcohol
Cons
This product is highly recommended for dry sensitive skin. it contains active ingredients like aloe vera, white tea leave, and coconut oil.
This ingredient helps in skin hydration. It gives your skin a firm, tight appearance, and reduces fine lines and pores. It protects the skin from environmental damage.
Also, it helps in healing the skin. hydrates moisturize and heal skin irritation, burns, cuts, and abrasion, relieving itching, and skin irritation.
Pros
Non-comedogenic
Perfect for all skin types
Hypoallergenic
Free from harmful chemicals
No SLS, SLES, Propylene Glycol
No Parabens
Sulfates, Dyes free
No synthetic fragrance and preservatives
Cruelty-free
No Animal testing
Cons