Last Updated on June 13, 2023 by louischilton
It is usually a problem trying to locate the ideal concealer that will match your skin tone, conceal undesirable flaws, and doesn't seem white.
However, it's much more difficult to find the best concealers for dry skin because most concealers target specifically oily skin inflammation leaving dry skin with lesser options.
Applying a non-creamy concealer for oily skin on dry skin can be a catastrophe waiting to happen. Drier concealer will stick to chips and leave the under eyes looking as harsh as sandpaper.
The great news here is that in this article we have reviewed the best high-end concealer suitable for dry skin. Check below for the products.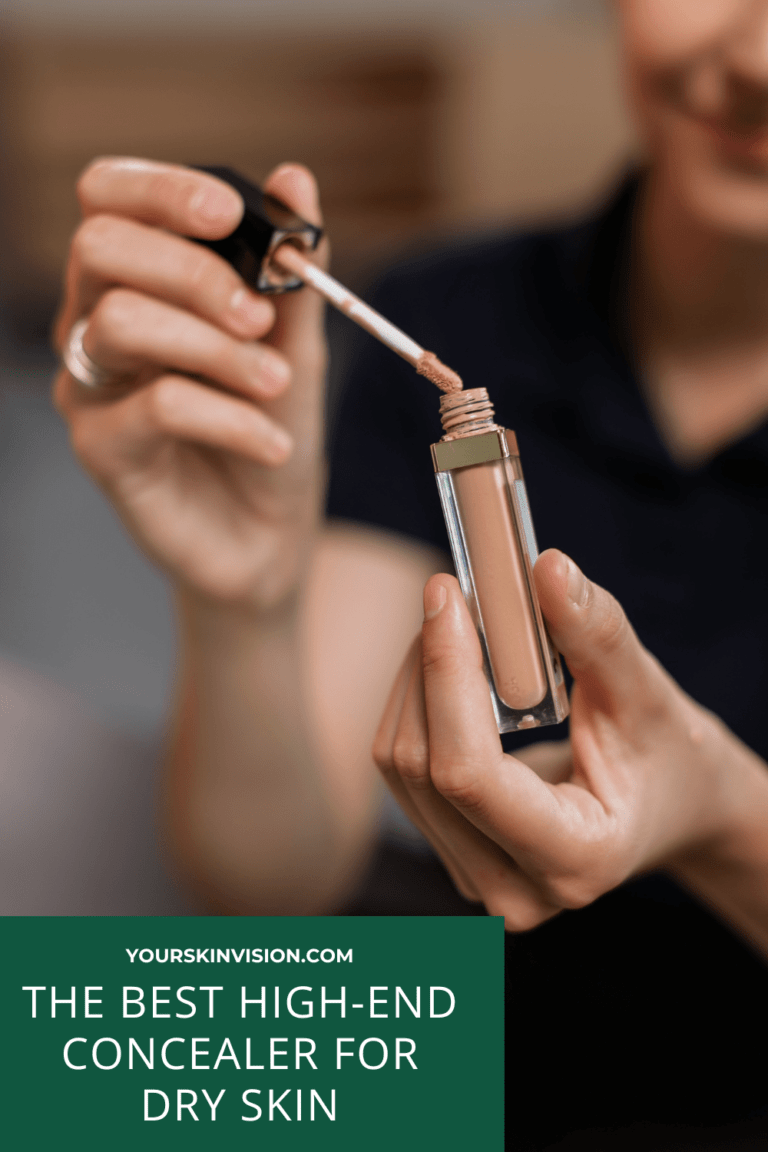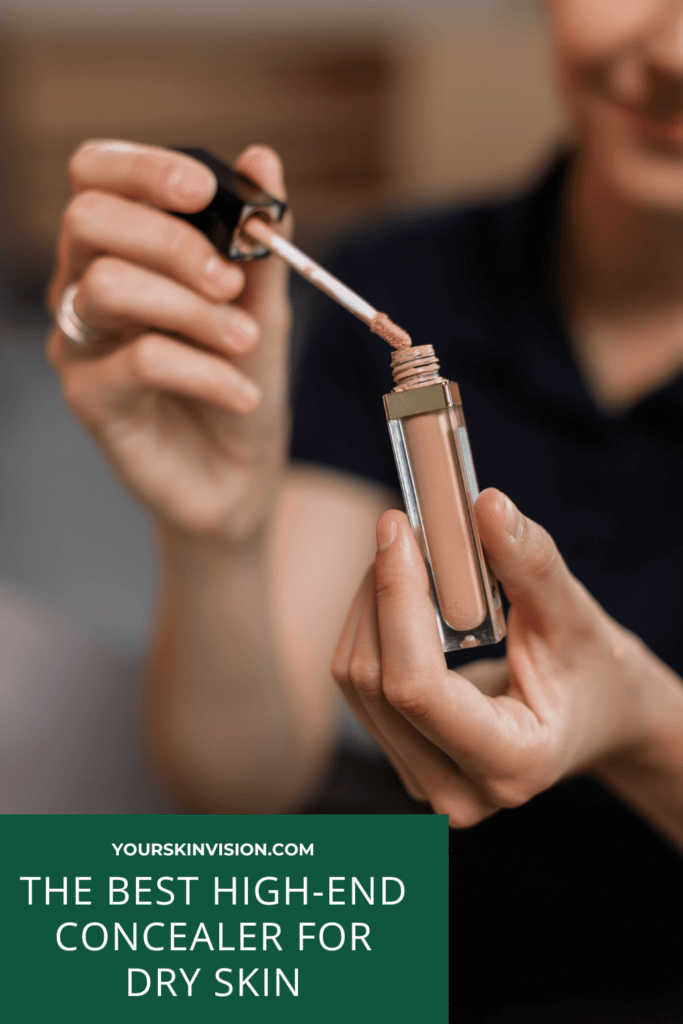 A Quick Look At Best High-End Concealer For Dry Skin
What Are Concealers
Concealers are a must-have for any woman's makeup collection. They are used to cover up blemishes, dark circles, and other imperfections, and they can also be used to create the perfect look for your skin tone.
They come in a variety of formulas, and they can be used on the eyes or the face (like cream concealers). The most popular types of concealers are liquid, cream, and powder formulas.
Who Needs To Use A High-End Concealer For Dry Skin

High-end concealers are not just meant for color correction alone, they can also be used for hiding under eyes with dry skin. it can be a major boost for fine lines most especially those without acne ingredients.
Individuals with dry skin can benefit from using a high-end concealer specifically formulated for their skin type. Dry skin tends to lack moisture, which can make regular concealers settle into fine lines and emphasize dry patches.
High-end concealers often contain hydrating ingredients and have a creamier texture, providing better coverage without drying out the skin further. These concealers are typically formulated to be more moisturizing, ensuring a smoother and more natural-looking finish.
Additionally, high-end concealers often offer a wider range of shades, allowing individuals with dry skin to find a color match that suits their complexion.
Are These High-End Concealer For Dry Skin Different From Regular Ones?

Do you know that your safety is your own personal responsibility? Concealers are not just the problem here because there is a variety of them in the market. The problem is trying to pick the best that suits your skin type.
One of the most vital parts of the human body is the face, this is where optioning for safe and toxic-free ingredients comes in because you are applying them to your face.
The products reviewed in this article are free from toxic ingredients like talc, parabens, fragrances, and phthalates.
Most importantly they are different from regular ones because other than concealing, they are infused with hydrating ingredients like hyaluronic acid to help relieve dry skin. These concealers are creamy because they hydrate dry skin alongside flaky areas.
How Do I Choose The Best High-End Concealer For Dry Skin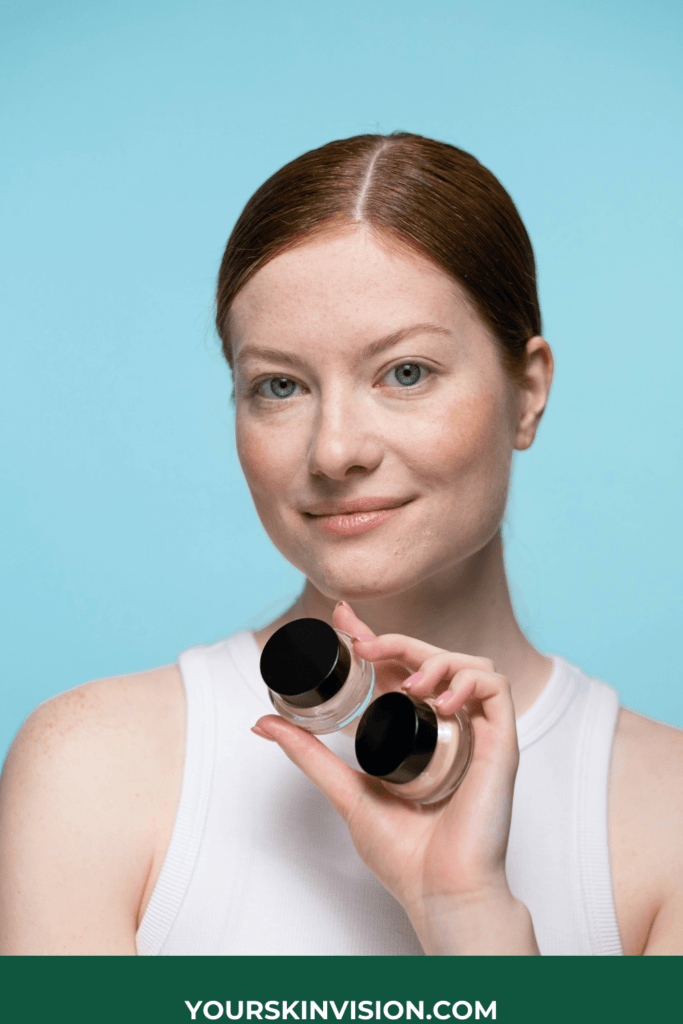 When it comes to picking the best high-end concealers always consider your type of skin. Those with dry skin are always advised to opt for creamy concealers because they are built to reduce flaky skin and dry skin.

Apart from considering your skin type when trying to choose a high-end concealer the following tips should also be considered

Specify What You Want

Pick a concealer that works basically on the problem (dry skin) because concealers made for dry skin won't function for oily skin.
So if you are looking for a high-end concealer, for dry skin, It should be creamy or liquid.
Find Your Shade

In order to get a perfect match on your skin tone, pick a concealer shade that is lighter than your foundation shade, and always take note of words like warm, neutral, and cool.
Try Checking Peoples' Review.
Before buying a particular high-end concealer try as much as possible to check the foundation of that concealer and even read people's comments on the product.
And it also goes with checking the ingredients present in the concealer and always going for the healthy ones.
The Correct Order Of Applying Makeup Products
Other than moisturizers, serums, and creams, there is also an order for applying makeup products. These can be a little tactical considering what to put on your face first.
Don't panic, we already know the face is sensitive to some related skincare products so we are here to help you with the correct order of makeup applications.
Consider applying your primer or color corrector first
Apply your foundation to build up your face primer
Follow up with your concealer after putting on foundation
Use Your blush, bronzer, or highlighter
Consider putting on your eyebrows makeup next
NB your primer or color corrector can be optional in some cases.
What Are The Best High-End Concealer For Dry Skin
The following high-end concealer noted listed below are the best and are recommended by Amazon for dry skin
This concealer is best recommended for those with dry skin, it is infused with hyaluronic acid to help blur imperfections and take care of sensitive eye areas and dark circles. Other than dry skin, this light creamy product also helps to smooth fine lines.
Rave Review: "This concealer is truly exceptional. Its pigmentation is remarkable, and its creamy texture ensures it doesn't accentuate fine lines. The brush applicator facilitates effortless blending for a flawless, natural appearance. Regrettably, the lightest shade available on Amazon was too dark for my fair complexion; however, I noticed that the brand does offer lighter shades. I eagerly anticipate the availability of their full range of shades on this platform in the near future."
Pros
Do not react on sensitive skin
Best to cover up skin breakout
Cons
---

This concealer is one of the best Amazon-recommended products that leave your skin hydrated all day while minimizing the look of imperfection.
It is formulated with purified hyaluronic acid, an ingredient known for its hydrating properties and it also contains other active ingredients like dimethicone and glycerin.
The cover-up makeup applies flawlessly to mask facial imperfections, such as redness and dark under-eye circles. The unique hydrating core of this concealer stick works to refresh dry twisty skin.
This lightweight concealer is non-comedogenic and is available in five blendable shades designed to match multiple skin tones.
Rave Review: "It goes on, so smoothly. Other ones that I have used including high, are so thick and glued that to get it on, you're pulling on that delicate tissue under your eye. And I like the fact that this has such a light moisturizing feeling. As I get older, I find out that a lot of heavy, makeup makes you look older."

Pros
The concealer won't leave a cakey finish
Best to hide the imperfection
Cons
---

This multitasking skin concealer has a natural, den matte finish with buildable medium-to-full coverage that conceals, corrects, illuminates, blurs, and brightens.
it contains ingredients like turmeric extract which provides long-term brightening benefits and contains anti-inflammatory properties, and camellia seed oil which provides nourishing and moisturizing benefits for dry skin.
The soft-focus powder blurs the look of fine lines and imperfections. Other ingredients include dimethicone, glycerine, and water. It is really lightweight and provides smooth overall coverage.
Rave Review: "This concealer could cover up trumps mishaps. Buy it! I guessed my shade and somehow it worked. immediately i ordered another. I put this in my purse as a to-go foundation it's that good. Just get it. I paid the full $16 and I'll do it again."
Pros
It is extremely lightweight.
Best to hide imperfections and has natural colors with great coverage
Cons
---
This hydrating concealer provides full and long-lasting coverage to help conceal pesky spots and under-eye circles. This e.l.f. camo concealer comes in 25 shades that are good for all skin types.
The lightweight and non-greasy formula is also good for dry skin. This concealer comes in a satin finish, and the shades are light. This concealer has over 24000 five-star ratings on Amazon.
Rave Review: "The coverage of this concealer is exceptional! I used to use the tarte shape tape, but honestly, I didn't understand all the hype. While it offered great coverage and had a thick brush, it dried out too quickly and was difficult to blend.
While browsing at Ulta, I came across the camo concealer and decided to try it since I'm a fan of larger brushes. I'm thrilled that I did! I specifically use the hydrating camo concealer, and it provides phenomenal coverage without drying out. It blends effortlessly and feels like a high-end product, yet it's affordable. I've been repurchasing it on Amazon ever since. I highly recommend it."
Pros
Cruelty-free
Vegan
100% free from Phthalates
Triclosan and Triclocarban free
Hydroquinone-free
Cons
---
This is a cream-based concealer with a brightening effect. For an instant glow, the light reflects on your skin in the most flattering way. The medium to full concealer is loaded with peptides and an antioxidant vitamin E blend to help refreshed skin without clogging pores
The concealer reduces the appearance of dark circles and the skin is left feeling soft and refreshed. The concealer is suitable for all skin types including acne-prone skin.
Rave Review: "I'm a big fan of this concealer due to its hydrating serum-like properties. It effortlessly blends out, leaving a natural and radiant finish that mimics healthy skin. I particularly enjoy using this concealer on days when I prefer a minimal makeup look, as it effectively covers dark spots and other imperfections."
Pros
lightweight
Non-comedogenic formula
It doesn't settle into fine lines
Great for dry skin
Cons
---
Best High-End Concealer For Dry Under Eyes
A lot of people struggle with dry eyes throughout the day. The best way to combat this problem is to use a high-end concealer that is specifically made for under the eyes.
Your concealer should be a cream consistency, and it should have high-end coverage. Below is a list of the best high-end concealers for dry under eyes available on the market.
What Are The Best High-End Concealer For Dry Under Eyes
Best High-End Concealer For Oily Skin
Oily skin is one of the most challenging skin issues that many people face. It's common for oily skin to lead to acne, which is in turn very tough to cover up.
Below is a list of the best high-end concealers for oily skin that are available on the market. Not only do they have to have a matte finish, but they need to help with oil control as well.
What Are The Best High-End Concealer For Oily Skin
Best High-End Concealer For Mature Skin
Having older skin can take a toll on the skin. The skin doesn't fully recover in some cases, which is why it feels dry and wrinkled.
If you want to minimize the effects of aging on your skin, it's imperative to use a high-end concealer. Below is a list of the best high-end concealers for mature skin.
What Are The Best High-End Concealer For Mature Skin
Best High-End Full Coverage Concealer
Concealers are a must-have in every makeup bag. They help to hide imperfections, blemishes, and dark circles. However, not all concealers are created equal. Some do not offer enough coverage while others may be too heavy or cakey.
If you are looking for a high-end concealer that offers full coverage, then you are in the right place. We have compiled a list of the best high-end full-coverage concealers that will give you the flawless look you desire. Let's dive in and find out about these concealers.
What Are The Best High-End Full Coverage Concealer
The Difference Between Concealer And Foundation
Concealer and foundation are two products that can be used together to get the most out of your skincare routine.
Both are typically used to cover up blemishes, dark spots, and redness on the face. Concealer is used to cover up deeper discolorations and imperfections like wrinkles.
Foundations are used all over the face to blur imperfections. Concealer on the other hand has a thicker consistency than the foundation and can be applied with more coverage. Concealers are used to hide spots that couldn't be covered by the foundation.
Concealer should be applied after foundation so that it helps conceal any imperfections.
Conclusion
While there are plenty of premium and mid-tier concealers with a dewy finish, they're just not designed for dry skin. If you have got dry skin (especially during the winter) and you want to steer clear of overly dewy formulas, then your best bet is a high-end, full-coverage concealer.
They offer more moisture-repelling ingredients, often in heavier emollient bases that can't be found in the drugstore or mid-range brands.
It's no surprise that By Terry Hyaluronic Hydra-Concealer is our overall best high-end concealer for dry skin. After all, it is incredibly long-lasting and fantastic at covering blemishes.
Other Related Articles